Let's face it: here in the Coastal Bend, we don't get much of a "fall" season. So, what's a South Texan to do when longing for orange leaves or crisp autumnal air? Plan a trip, of course! Whether the destination requires a plane ticket or an eight-hour car ride, we're breaking down a few getaway ideas for your next seasonal family vacation.
Written by Matt Kirouac
By: Matt Kirouac
Rolling hills and shimmering lakes populate the pastoral scenery of the Ozark National Forest, a one-million-acre sea of old-growth forests stretching from northwest Arkansas down toward the quaint city of Hot Springs. Come fall, the whole area morphs into a sprawling kaleidoscope of color, as trees fill out their foliage and transform meandering forested roads into luminous tunnels. It's an idyllic setting in a region steeped in singular American history and overflowing with outdoorsy recreation. Read more here >>
By: Matt Kirouac
Nestled in southeastern Oklahoma, Broken Bow is a veritable oasis of waterways, fairy tale-worthy cottages, epic wildlife and lush, hilly forests. A popular summertime retreat for its lakes and optimal marshmallow-roasting opportunities, the region is even prettier in the fall, when the mighty Broken Bow Lake gets surrounded by fall foliage and fireplaces keep travelers cozy in their cabins. Along with ample hiking, fishing and a Native American museum, this is prime time in Broken Bow. Read more here >>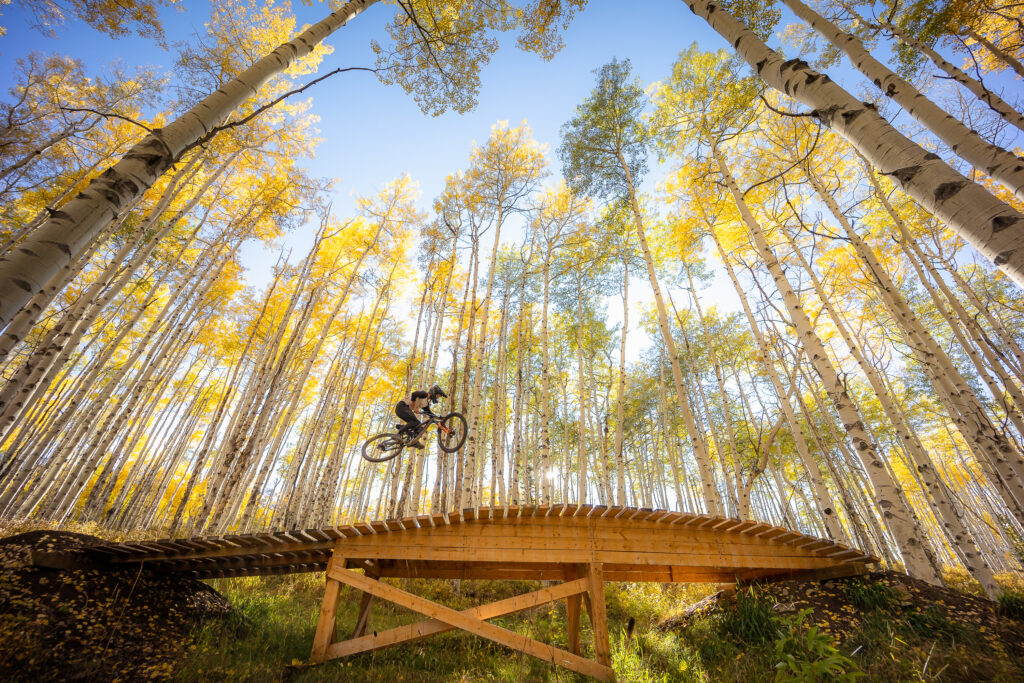 By: Matt Kirouac
Famed as a winter wonderland, the iconic Colorado mountain town of Aspen is just as prized in the fall, when its namesake trees erupt into a golden hue. Cooler, cozier temperatures make for a comfy post-summer escape, preempting the winter tourism season in a town that's typically relaxed during the fall months. Filled with shops, restaurants, festivals and historic sites, there's no shortage of autumnal action to be had in Aspen. Read more here >>
By: Kylie Cooper
There's something rather special about the Texas landscape painted in vibrant hues of red, yellow and orange. The Lone Star State's picturesque wooded areas come alive in the fall season, as oak, cypress, maple, mesquite and other breathtaking trees put on a spectacular show of transition. If you're longing for crisp air and autumnal color schemes but can't quite squeeze in a full vacation, plan a day trip with this Texas fall foliage guide. Read more here >>
Need a Guide to Fall Festivals in the Coastal Bend? Check out all the fun here!