Inside Out

 
The bride's family home was transformed for this late summer wedding. By using gorgeous furnishings from the home itself, local shop Wildflowers and a few rentals, the outdoor scene was softened up, while areas of the interior were used for additional seating, food displays and a place to cool off.
Sentimental Value

 
The family tree in the backyard was to be used as the altar, and with a few styling elements, the scene was perfectly set. Hanging lanterns and floral chandeliers, made by Wild Veggie Bouquet, and draped linens added elements of interest to the sentimental space.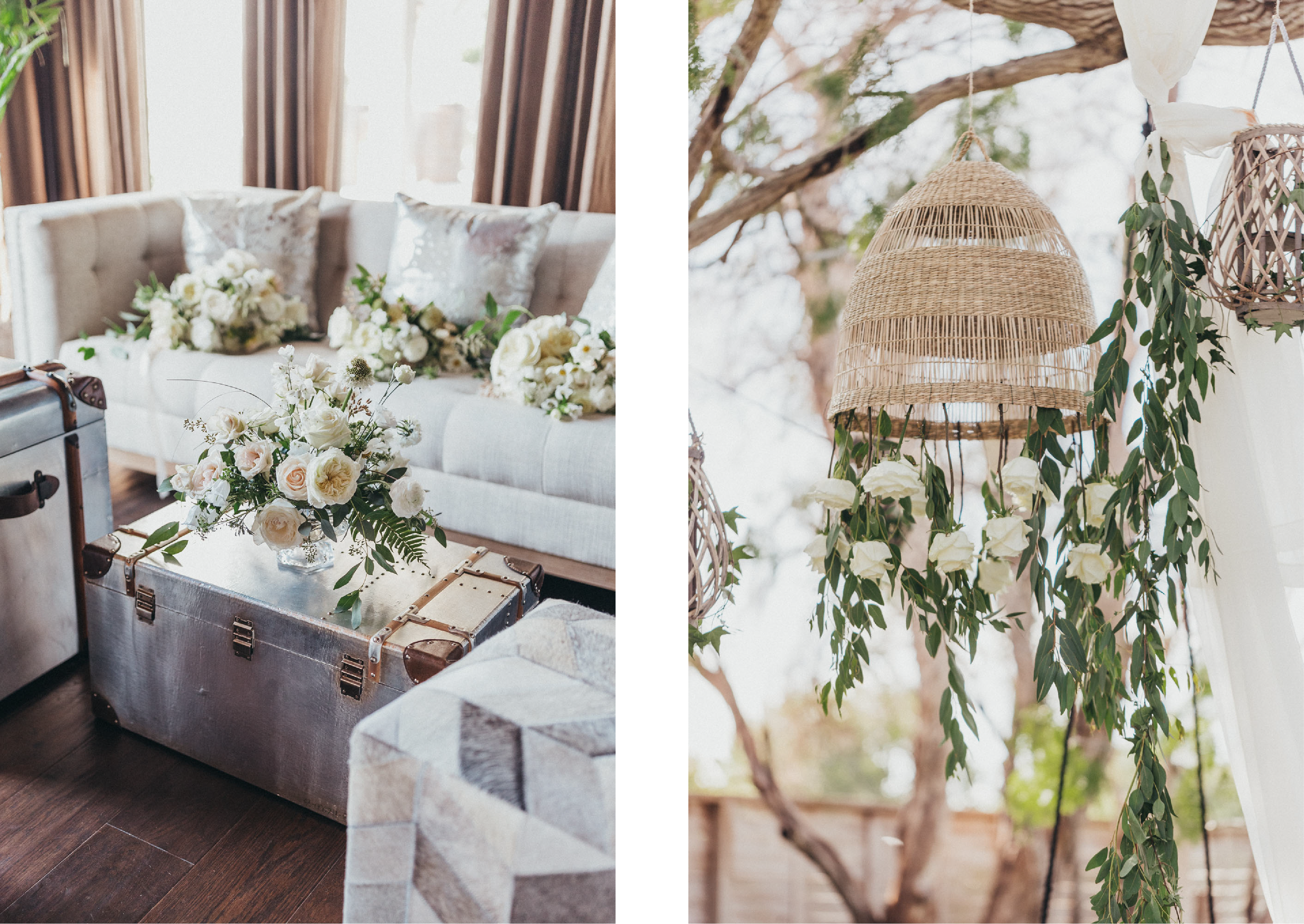 Parting Words
While the term "backyard wedding" might suggest a more casual affair, there are endless ways to transform your space into the perfect venue for the wedding of your dreams. After all, the heartbeat of a family resides within the home, and hosting a milestone event in such a special setting brings a certain sense of intimacy you just can't get from a rented venue.