Table Talk
While the overall theme kept to a tropical aesthetic, a more minimal look was achieved by keeping the tabletops bare and without linens. As opposed to setting each table, guests filled their plates with sushi and other small bites at a curated sideboard.
Budding Inspiration

 
A request for pink bougainvillea posed a challenge for the mighty beach winds, but Wild Veggie Bouquet worked its magic to create a floral story reminiscent of the fuchsia ornamental vines with cascading arrangements adorning the party favor shelf, bar and other areas throughout the event.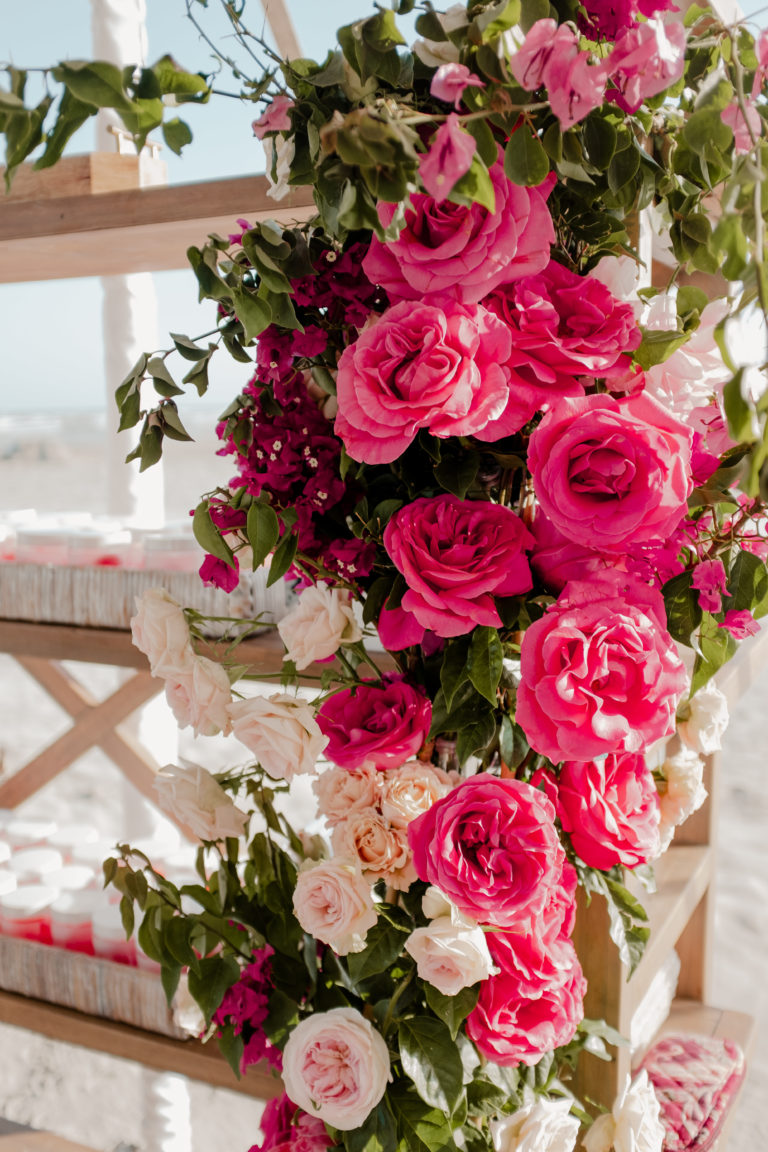 Parting Words
A 40th birthday calls for a grand celebration, and this beach bash had it all. Port Aransas Beach set the scene perfectly for the private tent set up. Lining the tent's exterior, plush outdoor seating allowed for ample lounge opportunities. All fun and décor aside, when curating a beach party, important variables to plan for include: restroom and power access, the tide and parking. So, don't forget to make a list and check it twice!
XO, Jo