Act of God, the first short film to come from Corpus Christi native Spencer Cook, presents audiences with a unique perspective of living life with a disability. Cook, who's used a wheelchair his entire life, explores the tension between self-reliance and true independence with the film.
Written and directed by Cook and his actual caregiver Parker Smith, Act of God offers a personal perspective to the conversation and considers both the day-to-day life and the psychology of living with a disability. Cook will screen the award-winning short film in his hometown on October 12 at the Performing Arts Center. The special event will begin at 6 p.m. with a reception in the lobby. The film starts at 7 p.m. and will be followed by a Q&A with Cook. Admission is free and open to the public.
In anticipation of Cook's hometown screening, we caught up with the filmmaker to chat about the importance of sharing this story, how it felt to take home the Audience Award at South by Southwest (SXSW) this year and more.
Kylie Cooper: For those unfamiliar with your new short, Act of God, I'd love for you to start with a bit about the story itself. 
Spencer Cook: Act of God is a short film that's heavily based on my life as a wheelchair user. It follows Stuart, a disabled man whose life is a mess. His caregivers are abandoning him and for good reason: he's an asshole, a fact that becomes quickly apparent to the new guy tasked with getting him out of bed. Stuart's commute to work is interrupted by the discovery of a $100 bill lying on the sidewalk, just out of reach. It flutters away as soon as he moves towards it, leading him on a chase that eventually destroys his wheelchair and forces him to reconsider his toxic ideal of self-sufficiency.
KC: You made the short with your real-life caregiver Parker Smith. How did you ultimately decide to work together in this capacity and what was the experience like?
SC: My co-writer and co-director Parker Smith moved to Austin to get into the film industry here. We lived together as roommates for a few years, during which time he directed a feature-length documentary called Ramblin' Freak that premiered at SXSW in 2017. Watching him work on that film demystified the process a bit. Up until then, I'd never really considered filmmaking a feasible goal. Working together on Act of God has really been wonderful. I couldn't have done it without him. This was my first time acting, directing, or writing a film so having a partner with more experience was really essential.
KC: What initially inspired you to make this project? Additionally, I am curious how the idea of the $100 bill as a storytelling device came about.
SC: Most people don't have much experience with disabilities like mine and being able to introduce audiences to unfamiliar stories is always exciting. We were also simply inspired by the stories we've accrued over the years, many of which are pretty funny. Case in point: the $100 bill really happened. I was driving my chair to work and came across it in an empty parking lot. No one else was around to pick it up for me so I just snapped a picture, put it on Instagram, and kept on going.
KC: The film was partially funded by a Kickstarter campaign that raised over $35,000. Why do you think people so fiercely supported this project? 
SC: Despite being a story about a disabled man, I think it's pretty relatable. I think they were also attracted to the idea of a film about disability and caregiving, told by a disabled man and one of his caregivers. I'm forever grateful to everyone who contributed to the project. It would have been completely impossible without their help.
KC: The film recently took home an Audience Award at SXSW. What was that experience like and were you expecting it? 
SC: I was certainly not expecting it but I was hopeful. SXSW was the first festival that screened our film and we really couldn't have asked for a better premiere. I saw a few famous people and went to some great parties. It was very fun.
KC: Most challenging/rewarding aspects of making the film?
SC: The most challenging aspect was definitely my own inexperience… and fundraising, actually. The most rewarding aspect has been the response we've gotten from audiences all over the country. People have been wonderful.
KC: How does it feel to screen the short in your hometown at the Performing Arts Center?
SC: Great! I'm extremely honored. It's very exciting to be able to screen the film in such a nice theater for my community in Corpus.
KC: What do you hope viewers take away from this project?
SC: I hope they see that though living with a disability is often pretty difficult, it's not impossible. If you're willing to accept care from other people, a rich, meaningful life is always possible.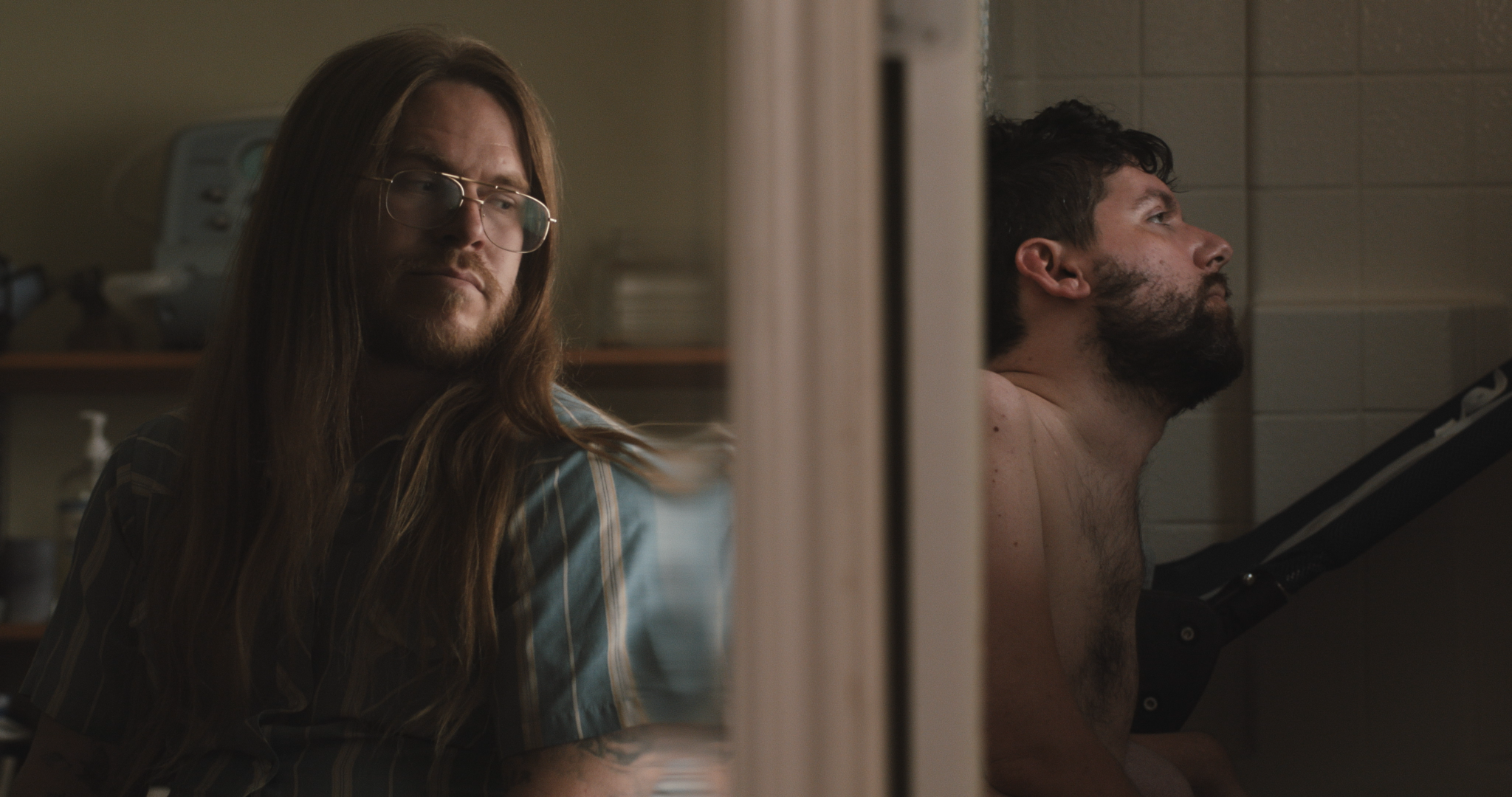 KC: Do you ever make it back down to Corpus and if so, are there any local spots you make sure to hit up?
SC: I do come to Corpus fairly often to see my parents, Kresten and Kimberly Cook. We love to hang out at the beach!
KC: Any future projects you'd care to share?
SC: Parker and I are currently working on a feature film script that's coming along nicely! We hope to submit it to some screenwriting competitions by the end of this year.
Looking for other arts and culture-related content? Read about the People's Street Music and Film Festival or the Corpus Christi Symphony's new season.