The WES Women's Leadership Conference, hosted by the Women's Entrepreneur Society of Corpus Christi, will be held on Wednesday, Oct. 12 at the beautiful Ortiz Center. This one-day event is open to all types of business professionals (not just entrepreneurs!) and welcomes an incredible lineup of speakers and guests. 
Beginning at 9am, with a welcome from our Mayor, Paulette Guarjardo, the tone will be set for a day filled with learning, camaraderie, and self-investment. The breakfast keynote address will be presented by one of Texas's most notable culinary personalities Vianney Rodriguez of Sweet Life Bake. The conference also welcomes award-winning radio & TV personality Pam Atherton as the lunch keynote speaker. Her topic, Insider Secrets to Market Your Business, will be relatable for all attendees, and she invites everyone to bring their biggest business challenges to work through in real time.
In addition to these engaging keynote speakers, attendees can visit diverse breakout sessions with tracks focused on professional development, leadership, and entrepreneurship. Hear from industry professionals in business expansion, influencer marketing, career development, and many more topics relevant to your career. We will also have presenters from the Small Business Development Center, the Small Business Administration, and Workforce Solutions of the Coastal Bend, all here to share resources and tools available from their organizations.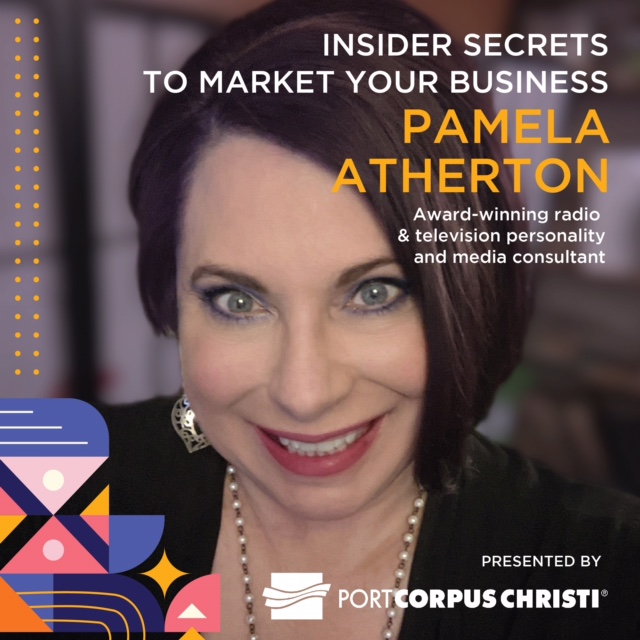 Throughout the conference, the signature WES gift market will be available for attendees to shop (the holidays are coming soon!) at designated times throughout the day. The market will be filled with products from local women-owned small businesses and sponsors. The day will wrap up with a happy hour for attendees to celebrate the day, grab a drink and snack, and finish up any shopping at the gift market.
The WES Women's Leadership Conference provides valuable resources and training opportunities to assist you in reaching your business goals.
About WES
The Women's Entrepreneur Society of Corpus Christi is a non-profit organization established to develop and nurture relationships among women business owners in our community. Our aim is to keep talent in the Coastal Bend by providing education, collaboration, support, and resources to women-owned small businesses at all levels of their career.
Special thanks to our sponsors:
Port of Corpus Christi,
Studio 102 Medspa,
Wildflowers,
Posh & Posy,
The Bend Magazine,
KRIS 6,
Cassidy's Irish Pub,
The Goldfish,
YouVolve Healing Center,
AEP Texas,
Ally,
BucketWorks,
Made in Corpus Christi,
Peace of Mind Massage Therapy & Natural Healing Organic Spa & Salon,
Villa Mont Educational Consulting,
The Social Butterfly Consulting,
A Kenney Jewelry,
Made in Texas Co.,
Milestone,
Coastal Bend Mom Collective,
Clover & Leaf,
Dr. Vijay K. Bindingnavele,
The Mattress Place