They've baked pastries for fundraisers and treats for friends and family, but in the past two years, Coastal Bend cottage bakers are gaining traction in business with the growth of the cottage baker industry. In response to its growth, most states have adopted "cottage food laws" that allow the sale of homemade goods in a safe and regulated manner. With these laws in place, more cottage bakers are transforming their craft into a business venture. 
Cottage laws vary by state, and in Texas, individuals can prepare goods in their home kitchen without having to secure a food manufacturer's license; use a commercial kitchen; or be subject to inspections by the state or local health departments. However, bakers must adhere to other directives to ensure quality products, such as avoiding food that is time and temperature controlled for safety — and they must also properly package and label their goods to prevent contamination. 
Some cottage laws, including specific restrictions involving salable goods and the annual earnings cap, have the potential to hinder individual success. Regardless, cottage bakers provide great benefits for the community. Increasing the number of locally made products available for sale at farmer's markets and pop-ups increases the amount of money that stays in the local economy. It also increases the amount of support to and from other local businesses by providing access to high-quality, locally produced ingredients. 
In fact, during the the pandemic,  the success of many local small businesses was in jeopardy due to mandated closures and limited hours of availability, but cottage bakers continued to provide their products in a socially distant manner by offering curbside services and deliveries. 
These cottage bakers' creations are bursting with flavor and innovation, making their wares admired and frequently sought out. Although they lack brick-and-mortar locations, their creativity and passion for their craft has allowed them to push through any barriers set in place by cottage laws, and their tasty treats and connection with their community have made a delicious impact on the Coastal Bend.
Wildflour
Alexandra Peterson recalls the first macaron she ever ate and how reasonably priced it was — but most importantly, she remembered its incredible deliciousness. It was in Seattle, and it was love at first bite. When Peterson returned home, she searched for that same burst of flavor, but the macarons she found were not only devoid of taste, they were also expensive. 
She found a recipe she could perfect at home, but her creation needed to go beyond the classic, single-flavored pillow of sugar. After baking with her grandmother for years and acquiring a sophisticated yet fun palate, she was ready to experiment with the idea of revisiting her childhood favorite: cereal.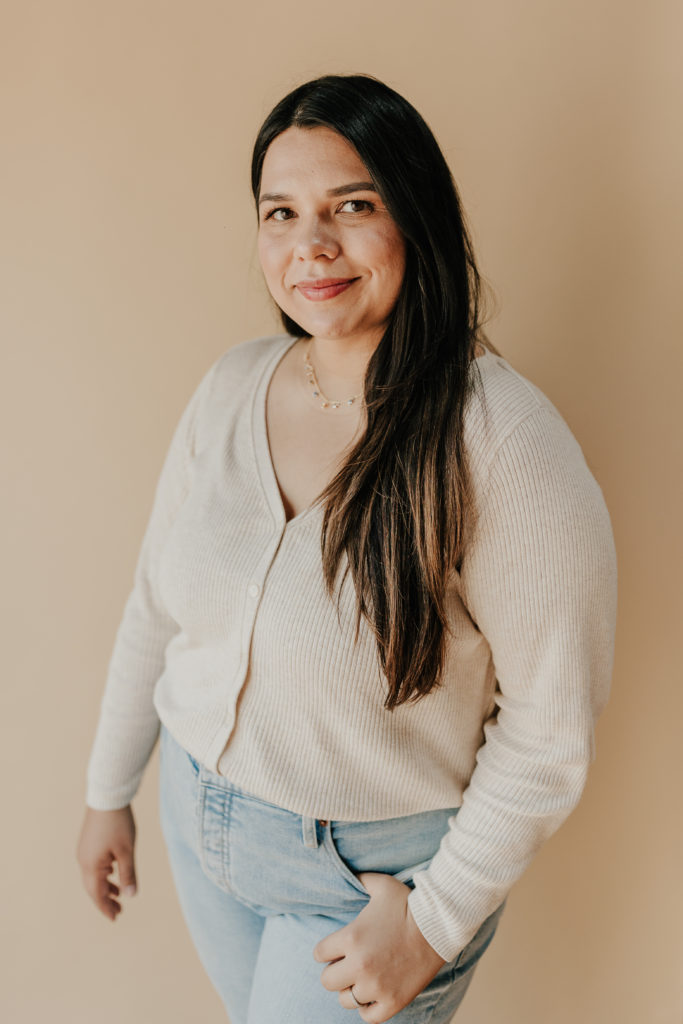 With flavors like Cinnamon Toast Crunch, Lucky Charms and Fruity Pebbles on the menu, Peterson made sure every bite of her macarons emulated its namesake. She also added popular flavors like Birthday Cake and S'mores, but her assortment of flavors wouldn't be complete without her all-time favorite — cookies and cream. Peterson decided to elevate the already delicious treat by adding strawberries, and the harmony created by this combination took her by surprise. Strawberry Cookies and Cream quickly jumped to the top of her most sought-after menu items. 
Although Peterson began making macarons for family, friends and parties with Oh Goodie Designs, Wildflour has since experienced tremendous growth. She received overwhelming encouragement to sell her macarons, and the positive response and support from the community proves she made the right choice. Working from home was part of the experiment, but when she gave birth to her son, Jackson, she quickly realized life as a cottage baker was ideal for a new mom: It gave her the freedom to make her own schedule for baking, spend time with her son and still sell at markets. 
Although she would eventually like to open a little macaron shop, for now Peterson is enjoying being a mom and working from home to bake the world happy, one macaron at a time.
Paloma Street Market
Seven years ago, Paula Beaton-Forbus was selling arts and crafts at the holiday Downtown Farmer's Market, and she decided to bring along some Pan de Polvo cookies that she baked from her mother-in-law's recipe. The cookies became a bestseller, and soon, they were selling faster than her art pieces. 
After becoming a full-time farmer's market vendor in 2018, Beaton-Forbus began adding more menu items, but wanted to try using only organic ingredients. The reaction from the community, especially the vegan community, was incredible — so she continued this path. Although she hasn't been able to transform every recipe using 100% certified organic ingredients, due to lack of availability, she is focusing on using non-GMO or local ingredients. 
Beaton-Forbus has since created an assortment of unique menu items for Paloma Street Market such as her "De Cafecito" cookies, which are a coffee-flavored spin on the classic Pan de Polvo. Rather than the traditional cinnamon and sugar mixture, they are rolled in sugar and locally roasted coffee from Driftwood.
The spice mixture Cinnamon Faerie Dust is another best-seller. The combination of cane sugar, cinnamon, ginger, nutmeg, clove and cardamom offers a sweet seasoning for a variety of baked goods, or even as a flavor kick for coffee. Driftwood Coffee is now using the Faerie Dust in its Autumn Spice drink, a signature alternative to the Pumpkin Spice Latte. 
Working from home doesn't have the same security as a regular job, but it allows Beaton-Forbus to have flexibility to spend time with family and take time off at her convenience and need. She does miss working with team members, but gathering with other cottage bakers satisfies that craving. 
Since learning about the cottage baker laws in Texas, she's discovered that there is so much more she can do from home, and we're sure that some delicious creativity is brewing for the near future.
Twining Tree Farm
Dawn Dowell associates bread with comfort and home, so when she discovered the lack of homemade bread options in the area, she began advertising her beloved artisan sourdough bread to the community. 
At the time, Dowell had been working as a full-time English teacher, and only baked over the weekend out of necessity. Once she saw the community's response to her delicious bread, she became ecstatic at the idea of sharing this unique delicacy with others. 
Dowell explains that sourdough is naturally vegan and easy to digest since it has been broken down and fermented. Although it can be more difficult to acquire, this bread is popular due to the distinct flavor of the sourdough, which can also be used in an assortment of baked goods to amplify their quality. 
Though sourdough is the only type of bread she sells, her customers have options such as boules and demi batards, along with specialty sourdough bread including Dill and Cheddar, Toasted Sesame, Cinnamon Raisin and many more. She also transforms bread into croutons, which are a big hit. 
Twining Tree Farm's bread options have grown in popularity with locals and visitors alike, which inspired further menu expansion to include Cinnamon Crumb Cake, Lemon Cake and Carrot Cake. The sourdough addition keeps the cakes moist and prevents crumbling. 
In the beginning, it made sense to bake from home. Now, with the growth of this venture, she's expanded from simply delivering bread orders to appearing at Boarri Craft and the Southside Farmer's Market. Dowell and her husband are also philanthropic in their efforts — each month, they donate the proceeds of one menu item to a non-profit of their choice. 
She would eventually like to open a bakery, but it's a matter of timing and necessity within the community. For now, she's enjoying the flexibility of being a cottage baker and the ability to appear in multiple locations to sell her products, as well as multitasking while baking.
Cake n' Bake
Jennifer Asch wasn't expecting her love of baking to become an opportunity for a small business, but the Coastal Bend community came through with support, helping her dreams come true. 
For Asch, working a standard, full-time job just wasn't cutting it. She realized that working her corporate job was only a tool for paying the bills. There was no enjoyment, nor was there time to do what she really loved: baking. In December 2020, she began appearing at local pop-ups, and received positive responses from the community, inspiring her to pursue baking full-time. 
Asch began baking vegan items — she is lactose intolerant, and having food allergies makes finding good food a struggle — and noticed the lack of vegan cake options in the area, especially cheesecake. "I've noticed that people are on the fence about cheesecakes," she said, "and that skepticism increases when you mention they're vegan. They think the cakes look, taste and feel different."
Although Asch says her specialty is vegan cheesecake, she can't sell cold items at pop-ups due to cottage baker laws, so she can only bake them for people who place an order. At pop-ups, you can always find Cake n' Bake with cookie sandwiches, rice krispie treats, handheld pop-tarts and many other vegan sweet treats. 
Asch's passion for baking is evident in her answer about her specialty: "It's not one thing only; it's giving the customer what they want. A cake is the centerpiece of a celebration and I want it to be perfect for the customer." 
Working from home has many benefits for Asch. She has the flexibility and creative freedom to hone her craft while trying out new flavors and decorating styles. She also has the freedom to balance out her baking and enjoying time with her 6-month-old son. Although her end goal is to open a vegan bakery, for now, Asch is enjoying the ride and the lifelong friendships she's built within the community.
Mana's
After moving to the United States from Japan in 2019, Manami Kumagai often missed the traditional Japanese style bread and pastries, so when she discovered the opportunity to share a taste of home with her community, she opened her home-based Japanese bakery in May 2021. 
Kumagai strives to maintain the authenticity of traditional Japanese treats, but occasionally, she enjoys taking creative liberties to add her own spin, including vegan options. Some of her more popular menu items include the Shirokuma with Chocolate, a soft Japanese-style bread that resembles a polar bear, filled with dark chocolate; the Taiyaki, a fish-shaped pancake with coconut milk-based filling; and the Bubu Steamed Buns, an animated pig-shaped steam bun with a choice of strawberry filling or red bean paste. 
Although these are Mana's more popular items, Kumagai's favorites include the Mushi-pan, an authentic egg-rich, airy steamed cake, and Sadou, matcha buttercream mixed with a high-quality matcha from Kyoto, Japan, covered by a soft Japanese roll.
Since its inception, Mana's has grown in popularity. Kumagai recalls when she only had 10 Instagram followers in 2021, but with the support of the locals, within a year and a half, she had expanded to 1,200 followers. She also noticed that she is preparing double the amount of bread and pastries for pop-ups than she was in 2021. 
Working as a home-based baker is more suitable for Kumagai. It gives her the freedom and time to focus on baking fresh, made-to-order items. Kumagai is extremely grateful for the support of the community, and working from home gives her more freedom for omotenashi, which is the Japanese expression for hospitality and mindfulness. Kumagai feels that if she had opened her bakery at a physical location, she might not have had the opportunity to build this rapport with her customers and show gratitude, which for her is an important aspect of being a business owner. 
She hopes Mana's popularity will grow within the community by attending more pop-up markets and local events. Her menu items bring a unique cultural taste to the cuisine in the Coastal Bend, but with her cheerful spirit and eagerness to share her culture, we're sure that Kumagai has many more delicious treats in the works.