In a well-lit corner of one of Beeville's oldest properties, once home to a great opera, a charming little wine joint now hosts good times in its cellars. La Linea Wine Bar was started by Phaedra Walker and Neal Connors as a wine discovery outlet for themselves and locals of the quaint historic city along the Coastal Bend.
 "We were in the neighborhood and we saw this cool older building, it was vacant — and, well, we thought it'd make a great wine bar," Connors said. "The pandemic was [continuing] and everything was closed."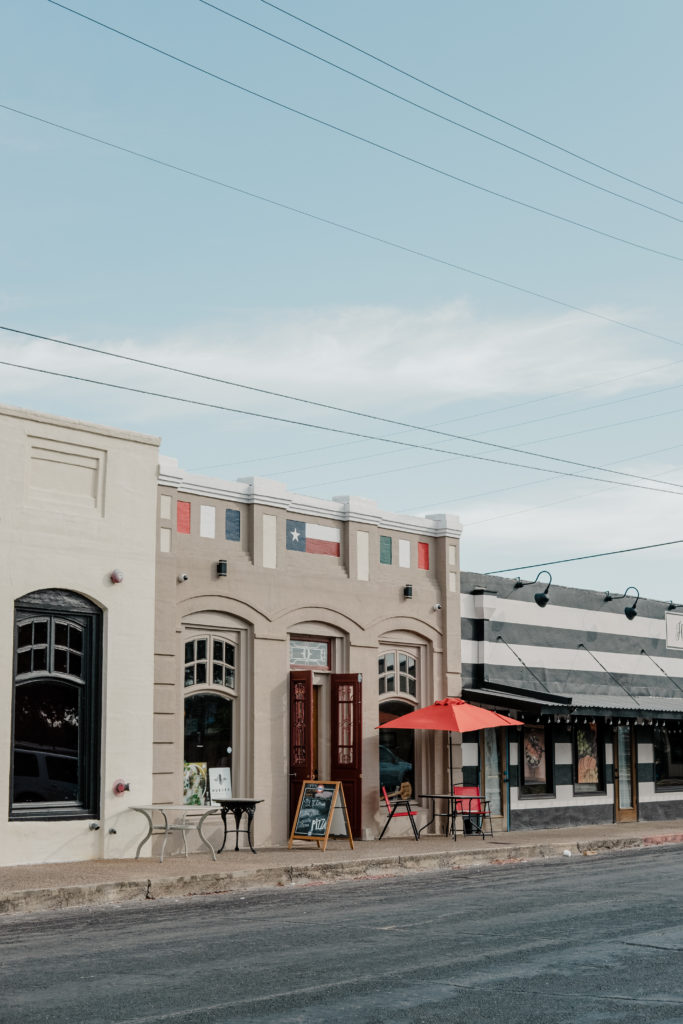 "Yeah, it was definitely a COVID project," Walker agreed. "We appreciate good wine, and we wanted to learn more about it. Especially Texas wine. There are some really great Texas wines that people have no idea about —  everyone focuses on wine from all over the place, but we have some really good wines right here! We had no idea when we [first] moved [to the Coastal Bend]." 
And so began the project for the pair in March of 2020, amid the pandemic, of discovering wines and working to create the perfect ambience in the space. With a melodic little piano in the corner and a fine collection of hardwood fixtures, including a stellar wine shelf centerpiece, La Linea began the process of developing its own vibe. 
As for their own wine brand, "It's something we'd like to do in the future," Walker said. The couple has also dedicated pandemic time to tending to their own grapevines for a fruitful winter. 
One of their more recent additions was building a whole coal-burning pizza oven. From their scratch kitchen, Walker and Connors have curated the entire homemade pizza menu, easily a best friend to any bottle of wine. 
"We didn't intend to become a pizza place or be known for our pizza, but being known for your pizza is not … that bad," Connors smiled. He and Walker created a unique menu and kept it homemade. "I wanted to make sure that, with what we brought in, especially with the pizzas, we're making our own dough." 
For a relaxing evening of live music and wine-sipping in a true local environment, check out La Linea Wine Bar on the historic S. Bowie St. of Beeville. You won't regret it.