In a corner spot of The Village shopping center, a new delight is waiting to be found: Nueces Whiskey Library, a lounge and dine concept created by Bellino Italiano Ristorante owner Francesco Inguaggiato. The lounge, exuding a luxe and intimate atmosphere, tells a story through a unique evening experience centered on cocktails. 
"I wanted to detour from the Italian concept and offer something to the city of Corpus Christi that we don't have," said Inguaggiato. "When I visit other cities with my wife, we look for more of a cozy lounge space to enjoy a conversation, maybe listen to some nice background jazz and have a delicious cocktail. This space recalls everything I enjoy about that kind of experience."
When remodeling the space for Nueces Whiskey Library, which is just three doors down from the flagship restaurant, Inguaggiato worked closely with interior designer Sarah Gallacher to create a classy, dark-toned, old European-styled space down to the smallest of details. The layout offers different experiences with an option to sit at a table, lounge on an armrest or post up at the bar top.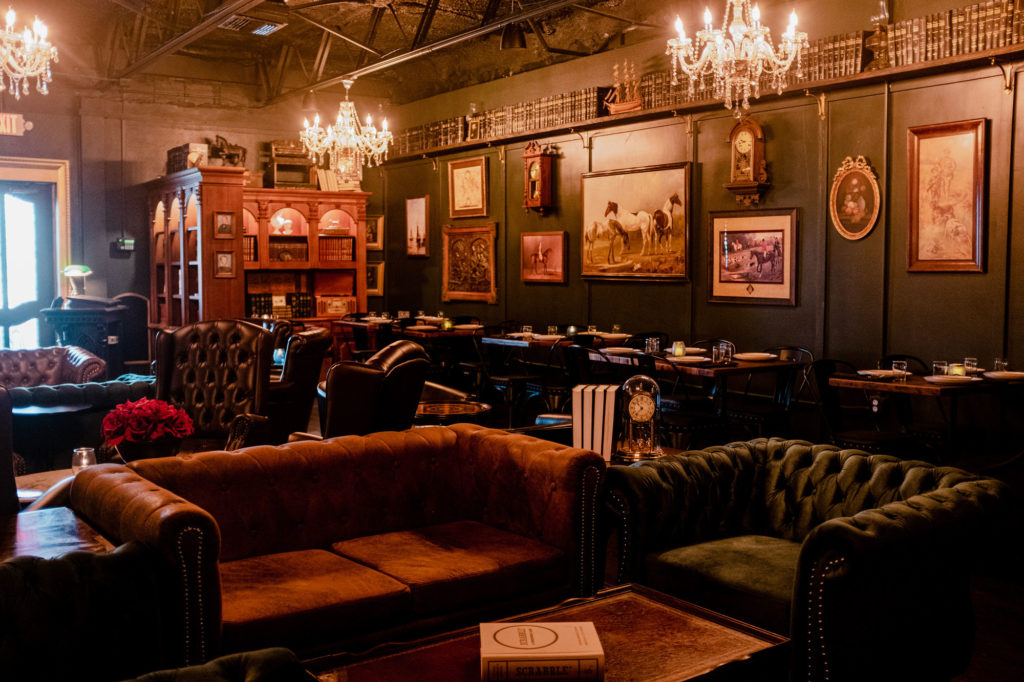 In this library, the shelves are indeed lined with some books, but mostly with bourbon and whiskey selections from all over the world. "From USA [to] Scotland, Japan, Italy — anywhere they make good whiskey, we're trying to bring it in and offer the full spectrum for guests to experience," Inguaggiato said.
While the library will have a heavy emphasis on whiskey, Inguaggiato's leading mixologists Juan Manuel and Joe Rodriguez have created an exciting new craft cocktail menu for the lounge. 
"We have so many bottles to experiment with, and I'm proud of the creative cocktail ideas we have so far," says Manuel. "For example, Joe [Rodriguez] has taken one of our favorite classic cocktails and put it through the clarification process, taking out the cloudy solids and leaving an aromatic, well-balanced, clear cocktail."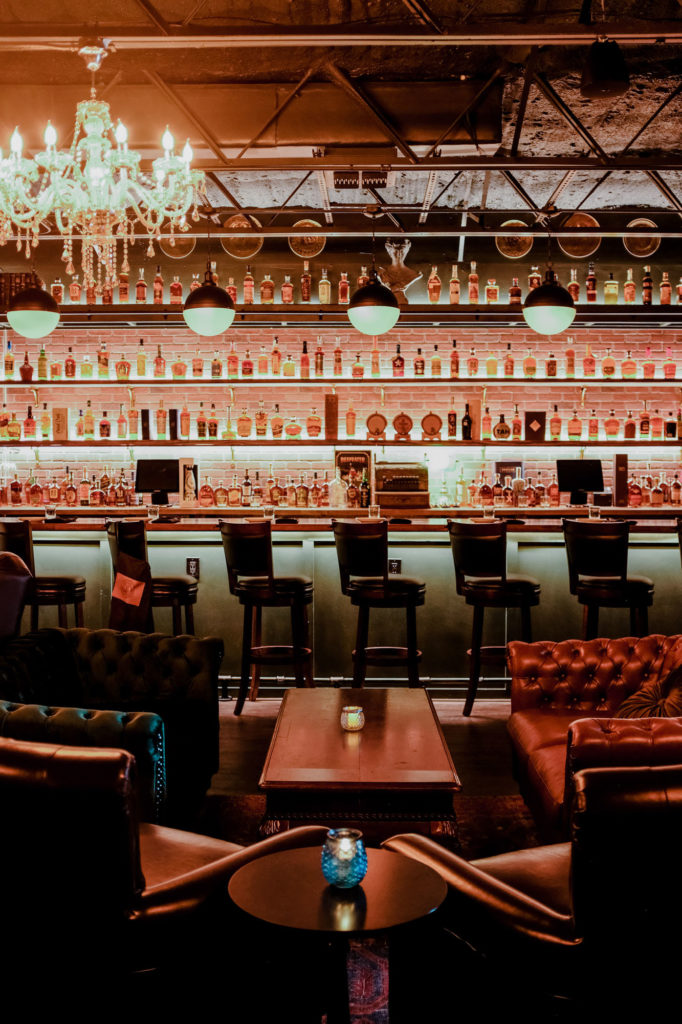 Through the clarification process, a new style of cocktail sipping will be offered to Bellino's sister location. "It's great to be served like that — clear, see-through, garnished simply," Rodriguez added. "We're working on different approaches to creative cocktails. We want to keep things simple, but complex."
Aside from its focuses on whiskey and craft cocktails, Nueces Whiskey Library also offers tapas and entrees on a menu curated by Inguaggiato himself, although he is leaving his Italian styles a few doors down and instead is expanding into cooking styles from the rest of Europe. 
From the rich colors and textures and ornate finishings to a libation menu sure to impress, The Nueces Library is a welcome, fresh addition to the Coastal Bend's ever-evolving craft cocktail scene.