In our monthly Table Talk series, we gather a few food-and-drink-related headlines into one place for your convenience. From new local restaurants to the first Sunday farmer's market in Corpus Christi, here's what we've got our eye on this month.
Team Behind USS Chefs Opens New Restaurant
Chef Zelina Rodriguez and the talented folks behind USS Chefs have officially opened a restaurant, The Galley Bistro & Bake Shop. Located at 924 Staples St., the new local eatery spotlights the delicious talent in the kitchen, which consists of chefs with many years of catering and entrepreneurship experience. The Galley welcomed diners to the establishment over the last several weeks for its soft-opening hours with an ever-changing menu featuring brunch dishes like beef chorizo hash, South Teas eggs benedict and a savory pancake sandwich. The location also boasts an exceptional kitchen space suited for catering services and cooking classes. Keep up with the USS Chefs' Facebook page for updated menus and official hours, and follow along as the local business flourishes!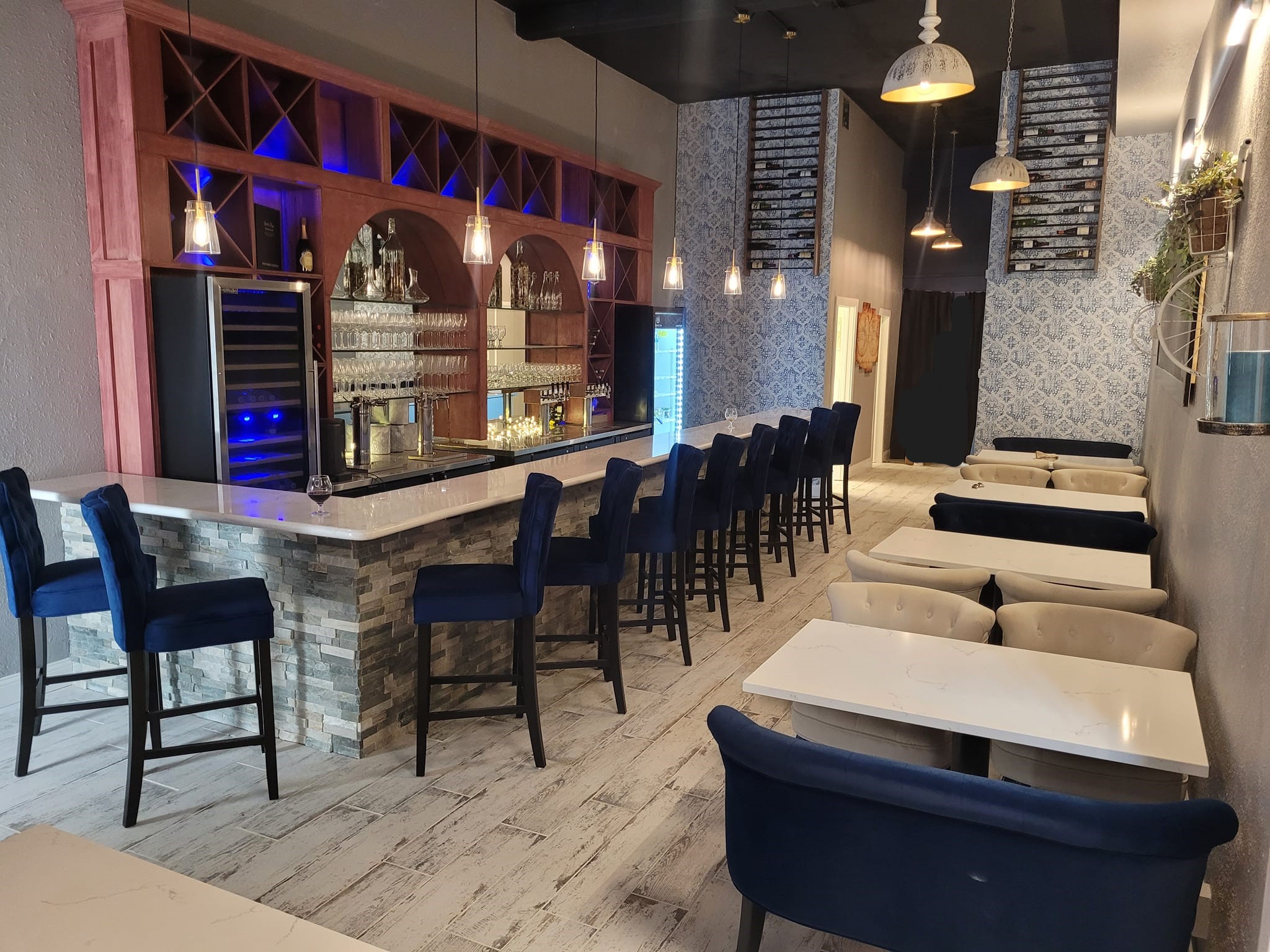 Sugarbakers' Owners Set to Open New Wine Bar
From the minds that brought you Sugarbakers, Christian and Ashley Bernard are excited to welcome the Coastal Bend community to their newest venture, Fork & Vine. The couple knew once the space next door to their cafe opened up, they wanted to create something new within. The pair developed a deep appreciation for wine over the years and decided that would be the inspiration behind their next business. With a diverse menu of fantastic wines from around the world, beer on tap from various local breweries and multi-cultural food offerings, Fork & Vine is set to be your new favorite neighborhood spot. With an opening date being announced oh-so soon, we can't wait to sip on a glass and toast to the success of Fork & Vine!
A New Farmer's Market Held on Sundays
If you're a fan of farmer's markets and always wished there was one on Sundays in Corpus Christi, you're in luck. The Water Street Market is now hosting its brand-new farmer's market every Sunday at 309 N. Water Street from 10 a.m. – 2 p.m. Take your weekend grocery run to the market or get inspired for Sunday night dinner as you wander through vendors with locally sourced produce and goods. The market also features live music and other fun activities, depending on the day!
Drive-Thru Soda Shop Covers All Your Snack Needs
After visiting Corpus Christi 10 years ago, Alicia Warnock and her family fell in love with the coastal vibe and small business community in our city. Fast forward to 2023 and the Warnock family has opened a local location of the popular soda shop drive-thru franchise, Fiiz Drinks Corpus Christi. A modern twist to the nostalgic soda fountain experience, Fiiz Drinks Corpus Christi takes your favorite soda base and elevates it to new heights with your choice of purées, syrups and creams. With a large menu featuring carbonated and non-carbonated drinks, crafted waters, teas, frozen drinks, energy drinks and Italian sodas, there's quite literally something for everyone. The menu also includes various snacks such as soft pretzels, popcorn, cookie dough bites and more. Check out Fiiz Drinks Corpus Christi's social media pages for weekly specials and local food truck pop-ups.
Hot Chicken Run is Heating Up
Nashville-inspired, Corpus Christi-made, Hot Chicken Run is ready to serve up chicken you'll crave for days. The new restaurant focuses on, you guessed it, hot chicken, and the word on the street is that it's the best in town. Whether you're in the mood for a hot chicken slider, tenders, loaded fries or all of the above, Hot Chicken Run has you covered. Customize any order with your choice of heat level and sauce, and complete the meal with a side of mac 'n cheese or cole slaw. The new spot just opened its doors this week, so don't walk…run (pun intended) and try it out.