Considering all the ways coffee is made, it's a bittersweet thing to have to pick just one at a time. In South Texas, where a frozen java is just as appropriate as a hot latte on the same day, you can now sip on a variety of each with the five-coffee flight at Texas Coffee Bar. 
Currently located inside Meche Beauty, it is the ideal social hour coffee spot complete with bar seating and welcoming baristas. Mercedez and Justin Melton, longtime besties with Monique and Albert Sanchez, opened the space as a passion project inside the boutique when they realized how much they all loved good coffee and good company.
"We started by just having coffee ingredients for our clients to make their own here, since they'd bring coffee all the time anyway," said Mercedez, owner of Meche. "We all joked about starting a coffee shop, but then we all thought, 'Why don't we just make a coffee shop inside the shop?'"
But they didn't just make a coffee shop — they made a full espresso bar, complete with a variety of iced, frozen and hot flavors, and even 57 different flavored whips and drizzles. That makes the coffee flight, a menu item unique to Texas Coffee Bar, an especially great idea. Choose any five menu items and they will whip up a shot-sized serving hot or cold, creating the perfect portions of multiple offerings. 
Much like one would enjoy a flight of beers at a brewery, Texas Coffee Bar aims to bring the same social, experimental aspect to its shop. All of its coffee beans are West Coast Blend from North Texas, and produce a roast that's light in color and body and smooth in taste.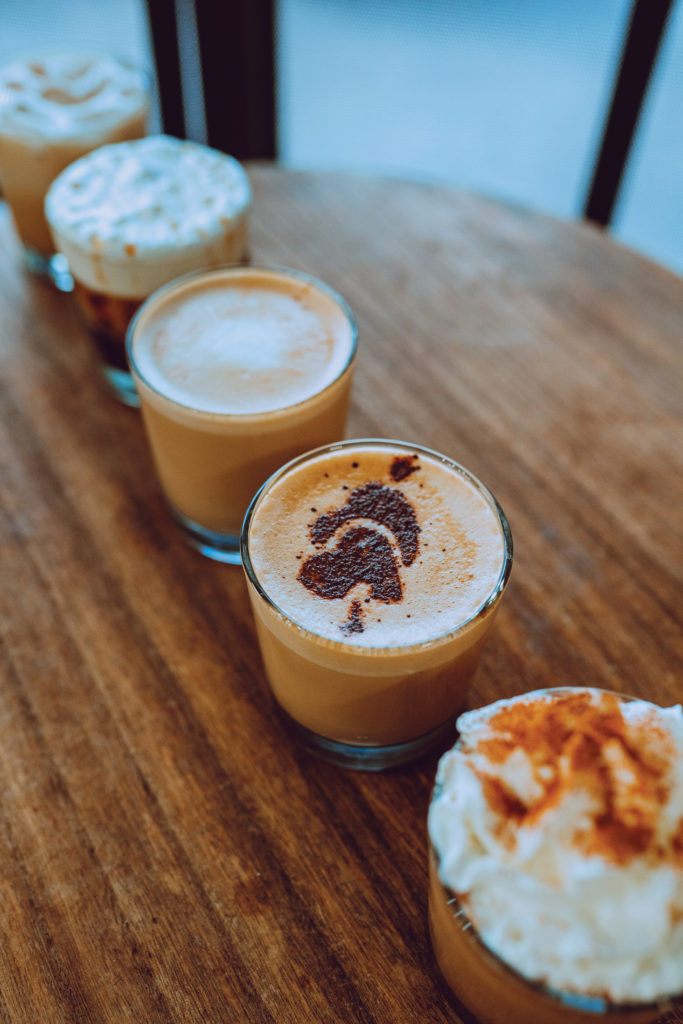 "Our coffee is great and that's what brings us together, but this has become a place where we can just sit down and [enjoy] fellowship. That's how we are. We stay up talking and drinking coffee," Mercedez laughs. "It becomes less about the coffee and more about the camaraderie that the coffee brings," agreed Justin. 
Mercedez, Justin, Monique and Albert are planning to extend their coffee bar, and with more space and later hours, the coffee and conversations will continue to flow. Grab a friend, order a coffee flight and be sure to stay a while.