For the Meinhausen family, moving coffee from roaster to cup has been a well-caffeinated legacy for four generations. In the early 1900s, the Meinhausens worked in the Jewel Tea Coffee Company in Chicago, a wildly successful endeavor that gave many households access to coffee for the first time. This led Lewis Meinhausen's grandson, Steve Lewis Meinhausen, to pursue the coffee bean business with his family through Rockport Coffee Company.
"My husband owned coffee houses in Tucson, Arizona, for over 20 years," Carrie Meinhausen said. "He didn't want to stay in the desert much longer, so I was like, 'Why don't we go to Texas?'" The couple packed up their family and their antique 10-pound coffee roaster, and came to Rockport in 2004.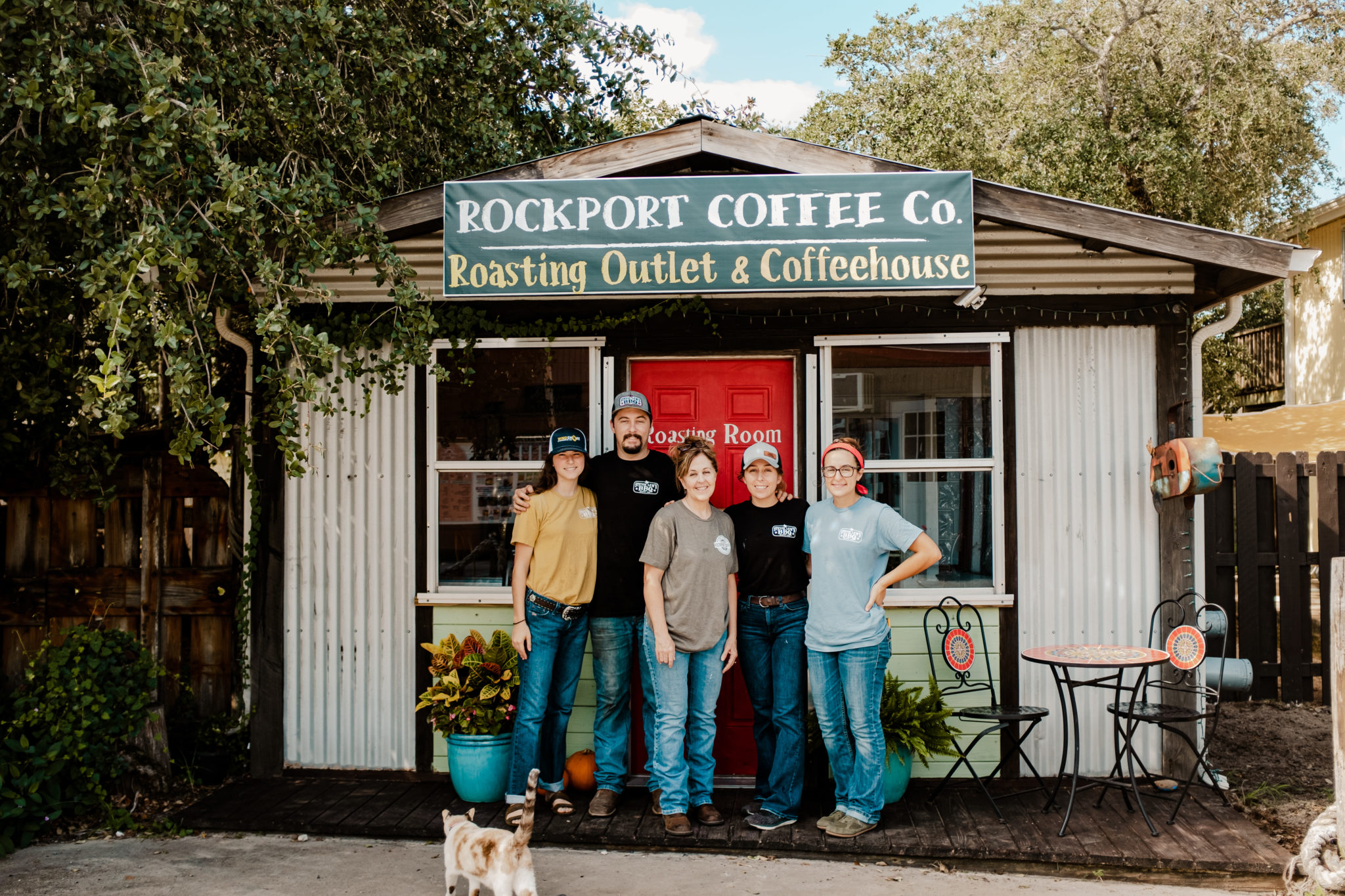 The family immediately hit the ground running and began roasting coffee for the community. As they began reaching out to local businesses to form partnerships, they grew a relationship with Hester's in the early days of their business. Once the amount of orders exceeded their roasting capacity, the owner of Hester's got them a bigger roaster in exchange for their coffee. Since then, they have only grown to form more partnerships in the area. Over the years as their family has also grown, the Meinhausens have expanded their coffee shop to roast premium coffee for Rockport Daily Grind and Duck Blind Coffee as well. 
"We have all kinds of different coffees that we roast — South American, Central American, African and Indonesian — we roast them by region, then we take the regional coffees and blend them and make a series of coffees," Meinhausen said. From the Texas Thunder blend to a Guatemala Antigua, or even a Buttered Rum blend, the company offers a variety of specialty beans using the family's own perfected method of timing, temperature and taste.
"All of our children work here, and they're entrepreneurs. I have an incredible family," Meinhausen said. "When my husband passed away, it was challenging, to say the least. He was our visionary and kept us moving forward. My kids and I decided to carry the torch forward, and we are keeping on." The roast master title continues to be handed down to even the youngest generation. After learning from his father, who learned from his grandfather, Steve and Carrie continued the roast legacy. Now, Carrie handles the roasts with their youngest daughter, Ellie Meinhausen, who is getting ready to be roast master herself.
It is evident that The Rockport Coffee Company is a family business through and through. What began as a family venture has only expanded throughout the generations. No doubt the Meinhausens will continue to expand their businesses grounded in their faith and in loving memory of their father and husband, Steve Lewis Meinhausen.