As temperatures drop and cozy social gatherings start to fill our days, we begin to crave comfort and efficiency in our wardrobe to streamline a single aspect of our lives. With shorter days and busier schedules, it's an appropriate time to look toward a woman who intentionally embraced a pared-down clothing palette so that she could dedicate her valuable hours to her art. 
Georgia O'Keeffe may be known for her paintings of flowers and the pastel tones of desert landscapes, but in her personal life, she was a bold pioneer of monochromatic, androgynous style. While most women were wearing corsets and heels, she preferred the freedom of loose tunics and the practicality of flats.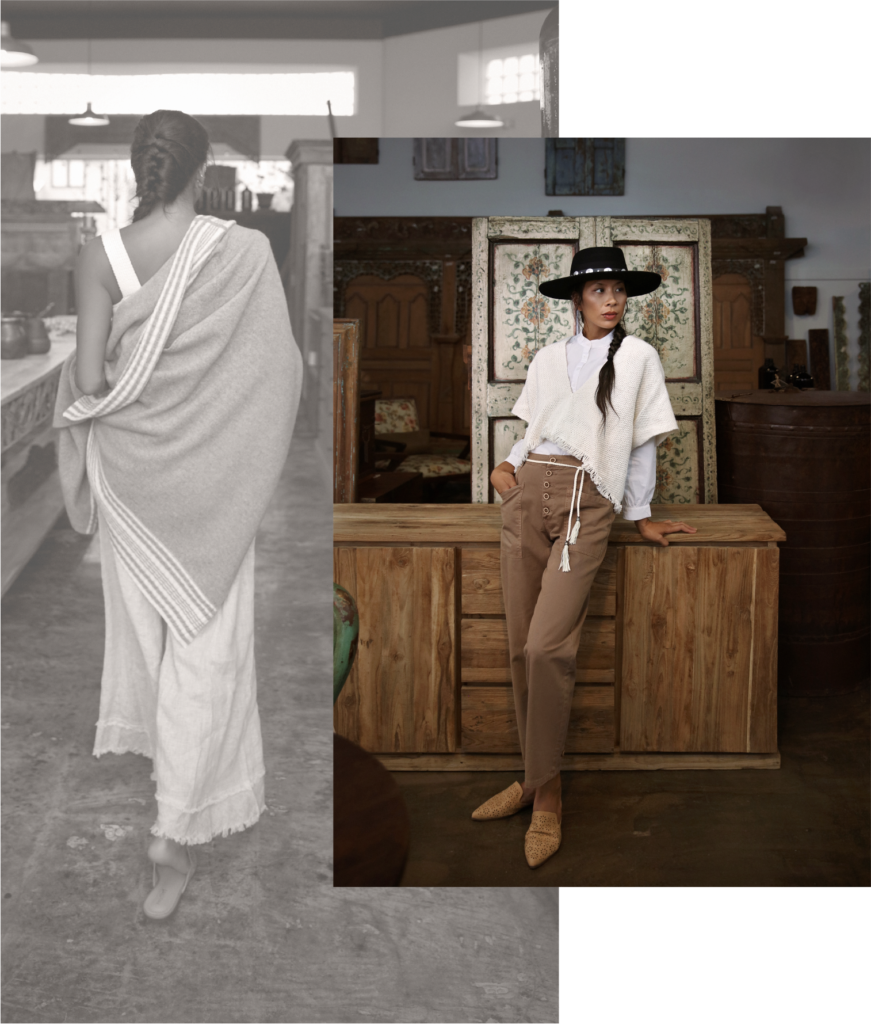 Minimalism, versatility and comfort were the core of her utilitarian aesthetic, but if you study the ensembles carefully, you will find that her artist's eye and appreciation for the natural world can be found reflected in the subtle details and flourishes within her outfits. An embroidered southwestern pattern here, a touch of global inspiration there, sculptural silver jewelry and a cinched waist never going amiss — her creative voice resounds.
With these minimal touches of personality, we learn that functionality need not be boring; a neutral clothing palette can be a sharp and powerful statement or convey a gentle and quiet mood if the wearer wishes for subtle mystery.
You can create unique transitional moments by combining varied fabric textures and playing with silhouettes. For example, a fluid wide leg pant is grounded and balanced by a rustic linen texture in a tailored shape, or by reining in oversized proportions with cropped layering pieces in a tone-on-tone palette.
In a sense, O'Keeffe's personal style reflects that of a "capsule wardrobe," which includes a limited selection of interchangeable clothing pieces that complement one another. Practicality and mindfulness can create a signature style that requires very little effort and creates a very big impact.