During the summer of 2022, several parents in the Sea Pines neighborhood were looking for productive activities to occupy their children, who were enjoying their summer vacation and playing outdoors. One morning, Laurie Lyng asked a small group from the community, including her three children, if they would like to go to their local beach and swim after picking up trash for an hour. Her suggestion was met with an emphatic "Yes" — and the Sea Pines Beach Clean Up Crew would be the result.
After a short golf cart ride to Beach Access Road 6, the kids began tending to the litter-strewn entrance. A second trip followed, another parent took more kids along and the Clean Up Crew began taking form. Through word of mouth, the group continued to grow, creating a weekly routine of cleaning up the beach before enjoying a swim.
Most of the crew members that come out are kids ranging from 3 to 13 years old, and parents accompany their children. The clean-ups are concentrated around the entrance of Beach Access Road 6, directly across from Sea Pines Drive — an area the community has even begun to call "Sea Pines Beach." The location is prone to heavy litter, as it is the last access road to the public beaches before the National Seashore, making this area of the beach the perfect spot for this group of environment enthusiasts to make home base.
"The Sea Pines Beach Clean Up Crew brings the smallest of our community together to help toward a huge issue. They are an inspiration to all for wanting to spread environmental awareness and taking action toward improving the natural world we live in," said Lyng.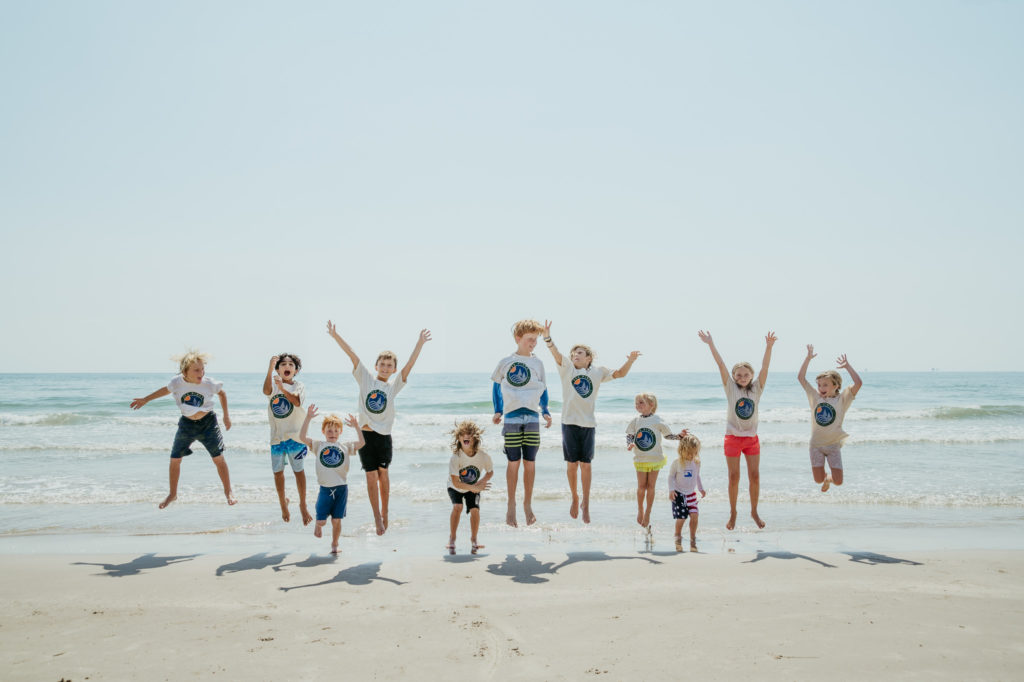 She views this group as the next generation, adding, "The seeds of kindness and compassion planted in them right now will only continue to grow and bloom as they grow and bloom. They genuinely care about the environment and wildlife, and watching them out there having fun while doing something important makes me very hopeful for the future."
Asher Riehl, a 12-year-old core member of the Sea Pines Beach Clean Up Crew, further illustrates how bright the future of the Coastal Bend may be by adding, "It feels good to know we are helping to keep the coast clean. Even though we cannot pick up every piece of trash and each time we meet there will be more, maybe we will inspire others to do their part by not littering or by having clean-ups of their own. We share the beach and ocean with many other life forms, so it is important they have a safe place to live and we have a safe beach to have fun at for many years to come."
During the school season, the Sea Pines crew meets monthly, usually on a weekend. Clean-up dates can be found on the group's social media accounts, and anyone can join, but they also encourage others to start their own team or clean-up crew. Anyone can pick up a yellow litter bag anytime while visiting the beach.
Every little bit counts, and by cleaning up trash at the beach, the Sea Pines crew is helping protect local wildlife, thus maintaining our coast's beauty for their generation and hopefully generations to come.