It's no secret to Coastal Bend natives and visitors, Rockport, Texas is known for its renowned art community, and the Rockport Art Festival, now in its 55th year, is the perfect example of why. Established in 1968, the annual event has since become one of the largest and longest-running juried art festivals in the country. With an estimated 10,000 attendees and over 120 juried artists from around the nation, the festival acts as a beautiful gathering place for both artisans and art lovers.
"For more than 50 years, the Rockport Art Festival has been a July Fourth weekend tradition on Aransas Bay and we are very excited to once again host this gathering of artists, patrons and tourists alike," said Karen Ernst, chairman for the Rockport Art Festival. "The event offers an enjoyable festival experience for all while celebrating creativity and providing the premier place to collect original works of art in a vast array of media and price points."
Featured artwork for sale crosses a wide range of mediums including painting, jewelry, ceramics, woodwork, glass and more. The festival also serves as one of Rockport Center for the Arts' (RCA) biggest fundraisers, as proceeds go towards creating and sustaining important programming.
The weekend's festivities kick off on Jun. 30 with the Art Auction Gala taking place in a climate-controlled big top tent on the festival grounds. Beginning at 6:30 p.m., attendees can participate in live and silent auctions, including art from the acclaimed wildlife sculptor Kent Ullberg. Honored as this year's Master Artist (previously referred to as the "Poster Artist"), Ullberg's work and presence in the Coastal Bend art community are well-known and widely celebrated.
"I've been part of the Rockport art community for more than 40 years, having had many exhibits there with artist friends," said Ullberg. "At the time, the Art Center was a small, modest wooden house that was destroyed during Hurricane Harvey in 2017.  We thought that was the end of the Rockport art scene but now we have an awesome 2-city block Art Center with facilities for many art forms, including performing, visual and culinary art. There are four beautiful art exhibit galleries on two levels."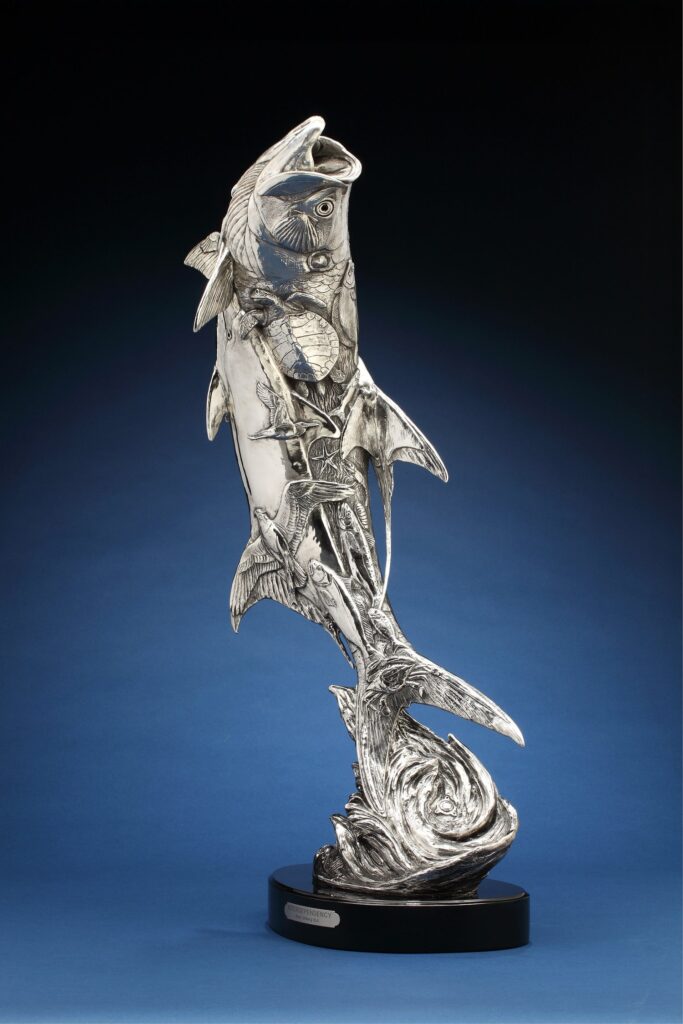 The tradition of the "Master Artist" began in 1993 with Harold Phenix and includes the honor of a solo show at the RCA and the donation of an original piece of artwork for the festival's auction. Ullberg's solo show–curated by Elena Rodriguez–will take place in his personal favorite gallery at the new RCA, the H-E-B Gallery, from Jun. 16 through Aug. 6.
Come Jul. 1, the festival gates will open at 10 a.m. and welcome eventgoers to a jam-packed weekend of fun. Additional activities include a variety of food and drink options, live music and a children's tent with craft activities and face painting. Don't forget to stop by The Art Festival Store where you'll find a variety of items, including this year's festival t-shirt, designed by Bristin Rodriguez, a Rockport-Fulton Middle School student.
The festival's hours are Jul. 1 from 10 a.m. – 6 p.m. and Jul. 28 from 10 a.m. – 5 p.m. Tickets are available for purchase online until Jun. 28 and then must be purchased in person. Single-day tickets cost $10 for ages 13 and up and two-day VIP passes cost $15. The VIP passes include early access to the festival grounds on both days. Children 12 years of age and under are admitted for free.
Make it a family affair this holiday weekend and celebrate the beauty of the Rockport art community with this must-attend annual event!