Have you ever walked into a place where the positive energy instantly elevates your mood? Ninja Mochi Donut is that place. Surrounded by whimsical food murals, colorful menus and upbeat K-Pop tunes, Charoenrat "Melissa" Kaewmanorom, owner, operator and head chef, has created a fun atmosphere with a playful vibe. Even more uplifting is the mouth-watering menu of treats that will have you coming back again and again.
Kaewmanorom is a gastronome, food blogger and world traveler who divides her time between exploring international food scenes and experimenting in her own kitchen. She wanted to share her culinary experiences with the local community, so her menu is a reflection of her passport.
Kaewmanorom previously owned a local rolled ice cream establishment. After selling her business, she missed seeing families and friends come together at her shop; she longed to see children's faces light up when trying her food again. On a recent trip to Japan, the answer presented itself when she tried a mochi donut. She got back into the kitchen and cracked the code on the characteristic chewy dough that crisps when fried. Continuously adding to her menu, Kaewmanorom later included TikTok sensation Korean corndogs and Bingsu, shaved ice popular in her native country of Thailand. Throw in a few favorites, like bubble tea and ice cream, and you've got yourself a culmination of culinary goodness!
At Ninja Mochi Donut, you can find a fusion of all the best things you've never eaten together. Take the potato-encrusted Korean corndog, an exquisite love child between a tater tot and hotdog, wrapped in pillowy breading and oozing mozzarella. Kaewmanorom explains the magic is in the batter for her corndogs and her famous mochi donuts, a delicate balance of ingredients you must get just right. The Takis corndog dipped in Yum-Yum Sauce is a revelation.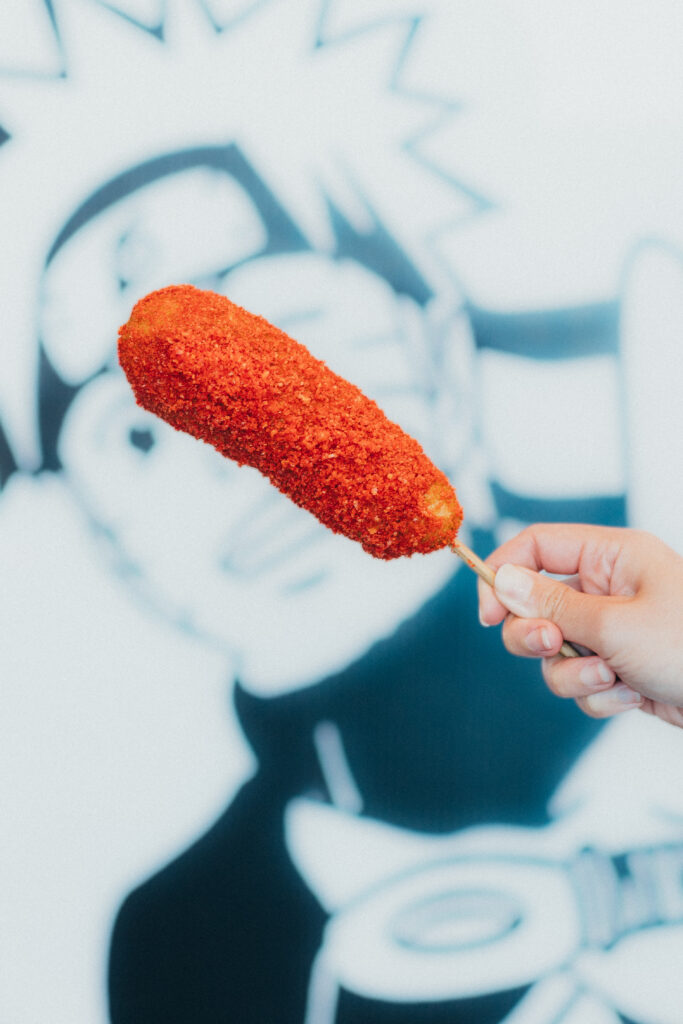 For dessert, we tried the Oreo Bingsu, a milk-based form of finely shaved ice topped with crushed Oreo and whipped cream. The soft, sweet shavings of ice instantly melt in your mouth, leaving a trace of cream on your tongue. We washed it down with a Thai bubble tea with toothsome boba.
Ninja Mochi Donut just celebrated its one-year anniversary in June. Kaewmanorom gives a lot of credit to her sister, Mook, and her friend, Ja, who have been creating happiness with her since Ninja Mochi's opening. They are a team, lifting each other up, but mainly cooking up happiness for their customers.
Contact:
6181 Saratoga Blvd Ste: 107A   |   ninjamochidonut.com
Looking for more local food and drink content? Check out our list of places to eat now in the Coastal Bend area, curated by our editorial team and Foodie Panel.