On any given day, just as the sun is rising, the chances of you catching a glimpse of Carl Lee and Suzanne Allen scouring the sandy shores for items such soda cans, plastic bottles, straws and fast food wrappers are pretty high. As intermittent residents of the Coastal Bend over the last 25 years, the Allen family is no stranger to the abundance of trash accumulating on Texas beaches.
In 2017, during one of their regular trips to Fish Pass, a stretch of free beach in Mustang Island State Park, they noticed their favorite coastal spot being overtaken by trash. So, they took matters into their own hands.
The Allen family first joined Adopt-A-Beach through Mustang Island. Their efforts there led them to eventually starting their own grassroots organization, Beach Keepers, in 2019. The 501(c)(3) nonprofit aims to keep all beaches and parks free of debris. 
As time went on, so did the continuous accumulation of trash, and it became evident more help was needed. Within a short period of time, their signal was answered and the Beach Keepers' Facebook group grew to around 1,500 members to help organize and participate in beach clean-ups — although Carl said it can be tough to encourage the members to actually head out for a clean-up.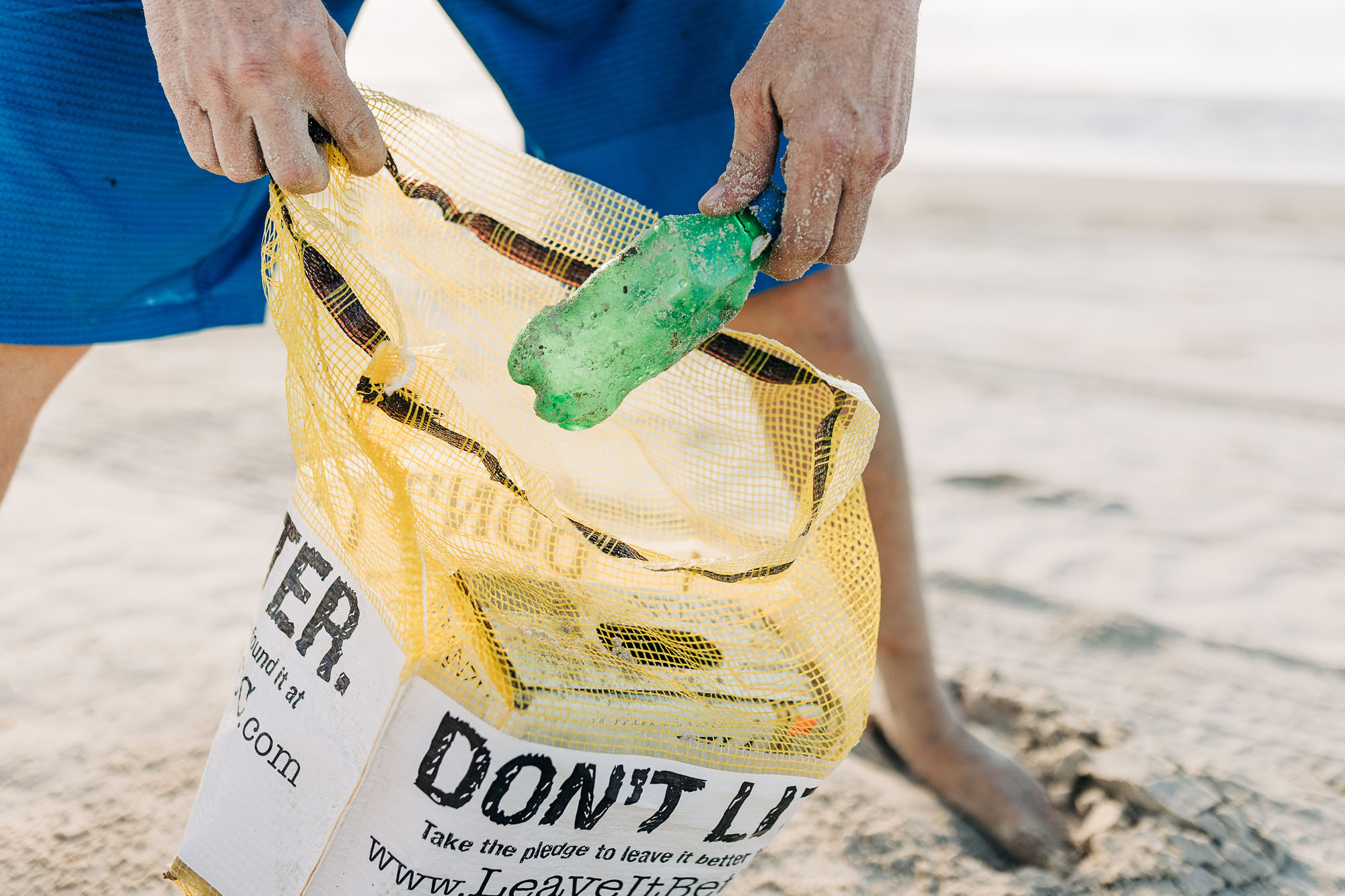 Carl and Suzanne emphasize it takes the strength of the entire community to come together and keep our environment clean. Through Beach Keepers, their hope is to continue bringing awareness to their cause by encouraging the community to participate, promoting clean beach initiatives and advocating for more resources. Just last summer, Carl reached out to local and state-level leaders, bringing awareness to the fact that more trash receptacles on Mustang Island State Park are desperately needed. 
"One of the reasons we got started was because doing nothing was no longer an option," Carl says. The Allen family encourages their members to continue cleaning beaches in their hometowns and post to social media to inspire the next person to do the same thing. The idea is to incorporate a culture that can basically be done anywhere.  
For the nonprofit to continue its valiant efforts, it needs help: volunteers, clean-up participation and donations. A future goal of the organization is to work with school districts to teach the next generation of beach-goers the importance of taking care of our environment. 
To date, Beach Keepers has hosted 31 cleanups, resulting in the removal of an estimated two tons of trash from area parks and beaches. However, this is only the start and the metaphorical Bat-signal is still in the sky, hoping to inspire others in the community to join the fight in protecting our only home.
Contact: beachkeepers@outlook.com or online