Amid the glistening sea and the gentle coastal winds, a building woven into the tapestry of Corpus Christi's history stands tall and proud. The iconic Furman Plaza is on the verge of a remarkable transformation, soon to emerge as a vibrant multi-use development known as The Foundry.
The Furman Plaza has played many roles throughout its storied existence. From its humble beginnings as a trading post and role as a bastion of civil defense during wartime to evolving into one of the city's earliest pharmacies, it has mirrored the ebbs and flows of Corpus Christi's dynamic past. The roaring 1920s ushered in a period of unprecedented prosperity, prompting the Furman Plaza to expand and welcome the bustling commerce of a burgeoning port. It gracefully transformed into a serene refuge as the city aged, and has seemingly been frozen in the sands of time since the 1980s.
Enter Stephen Rybak of MDR Advertising, the brains behind this grand revitalization. "This is a personal project of mine, but it serves two purposes," he said. "It solidifies a more permanent home for MDR [Advertising] as we continue to grow, allowing us to be part of the resurgence of downtown. We'll be right in the middle of everything we love about our city." 
It also, he went on to say, aligns seamlessly with the broader vision of downtown revitalization. As Corpus Christi's downtown gains momentum, the adaptive reuse of historic buildings takes on a newfound significance. The Foundry remains committed to preserving and enhancing the original architectural elements of the building's exterior, and a modern façade will complement the building's charm, ensuring historic architectural details remain.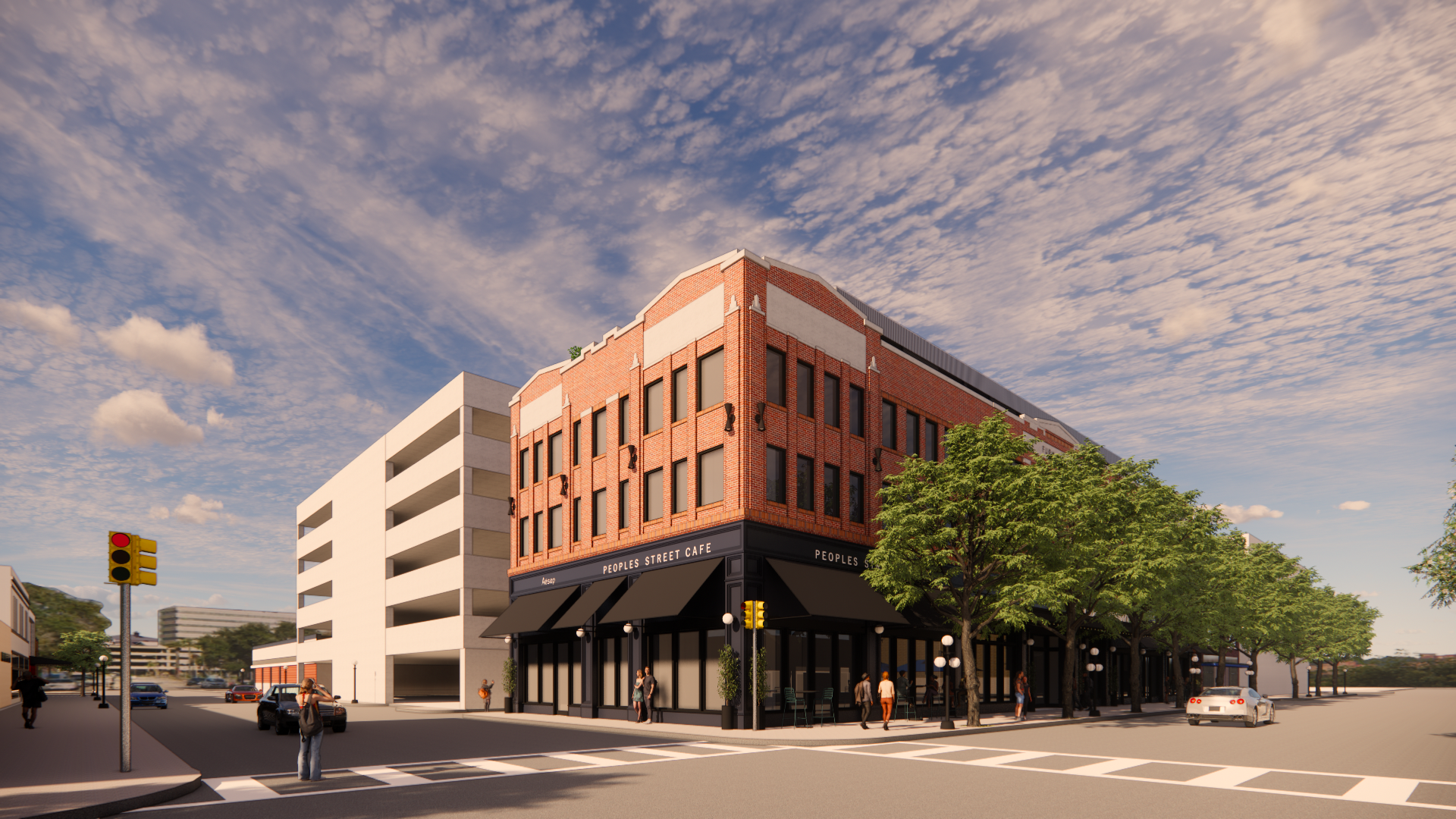 The project aims to foster business synergy and add to the growing downtown ecosystem. Rybak acknowledges the Downtown Management District team's vital role in maintaining a safe, clean and active downtown. The Foundry's overall success is also contingent upon a mix of existing and new tenants, including MDR's relocation, bringing vitality and life to the building and its surroundings. Plans are underway for a coffee shop/restaurant on the atrium's lower level, and discussions with prospective retail tenants are ongoing. 
The transformation from the Furman Plaza to The Foundry is a long-term project to restore a piece of the city's history, invigorate the local economy and breathe new life into the heart of downtown Corpus Christi.  
Contact: 418 Peoples St.  |  @thefoundry_cc 
Interested in learning more about local history? Check out From the Ground Up