It's officially summer and time for that Fourth of July party. This Independence Day, I'll celebrate the diverse and beautiful melting pot America has become, starting with my table. Blue and white porcelain vases filled with Dutch tulips and Spanish red roses get the color scheme going. I chose gorgeous hand-painted plates and glassware, a nod to my Mexican heritage, in the same blue and white colorway. Thinking beyond stars and stripes, I laid down a paisley table runner and solid blue napkins. In decor and in spirit, I'll be celebrating inclusivity this Fourth of July.
A Flurry of Flags for Forth of July
With many patriotic holidays in a year, having a good supply of small flags makes thematic decorating easy.
Let The Games Begin
Yard bowling is a fun activity for all ages. Get the kids to reset the pins.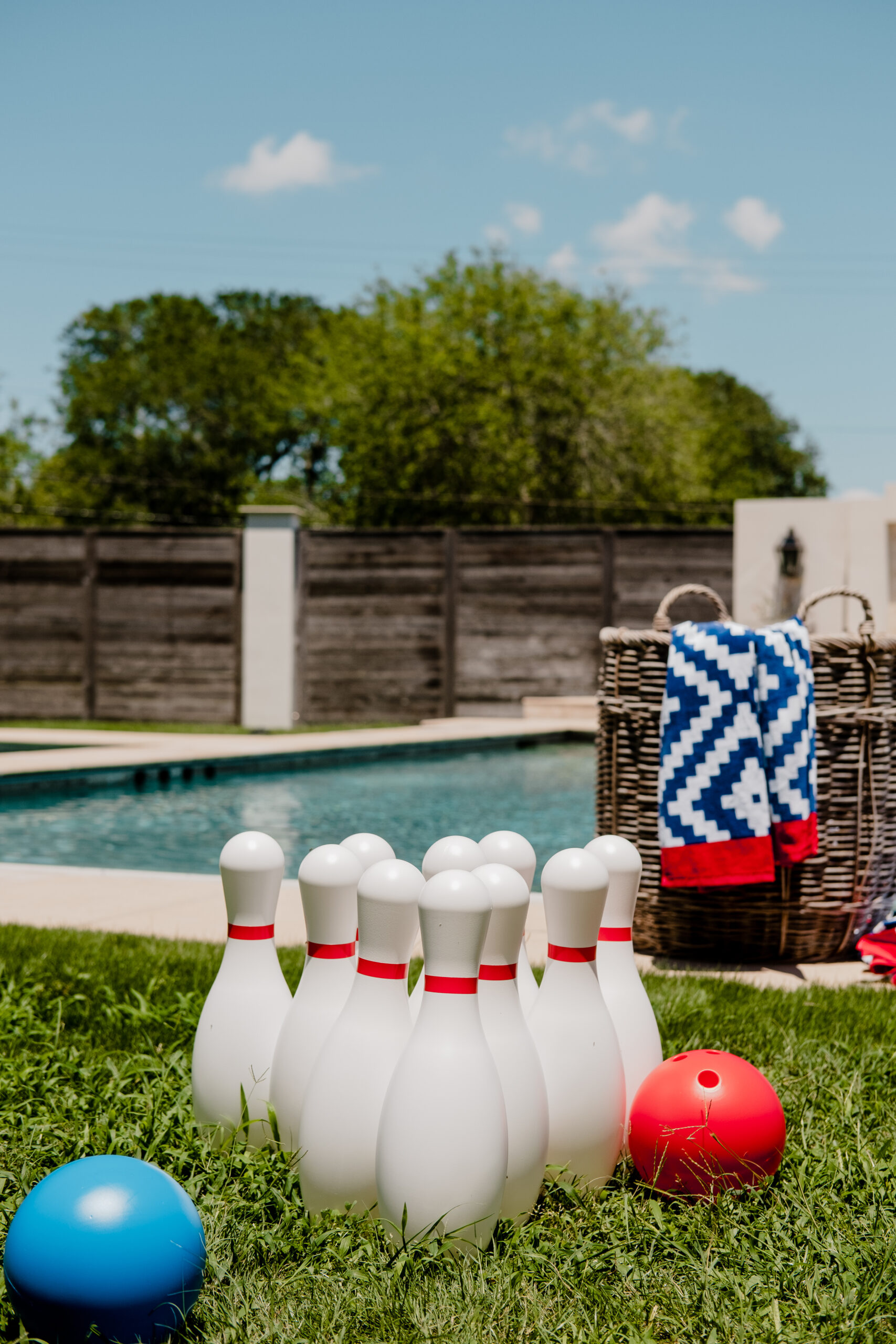 Organize the Chaos
Keep a giant basket handy to encourage guests to gather their wet towels.
Pattern Stacking
When mixing china patterns, using color as a through-line helps to ensure cohesion.
Design Index – Margarita glasses and blue pillows: Pilar. Dinnerware and water glasses: Park Seven. Various vases and pottery: Red Crow Antique Mall and La Casita de Barro.