A simple color scheme, bespoke details and an intimate, four-course meal at The Roughian create this bride and groom's ideal post-wedding ceremony private dinner.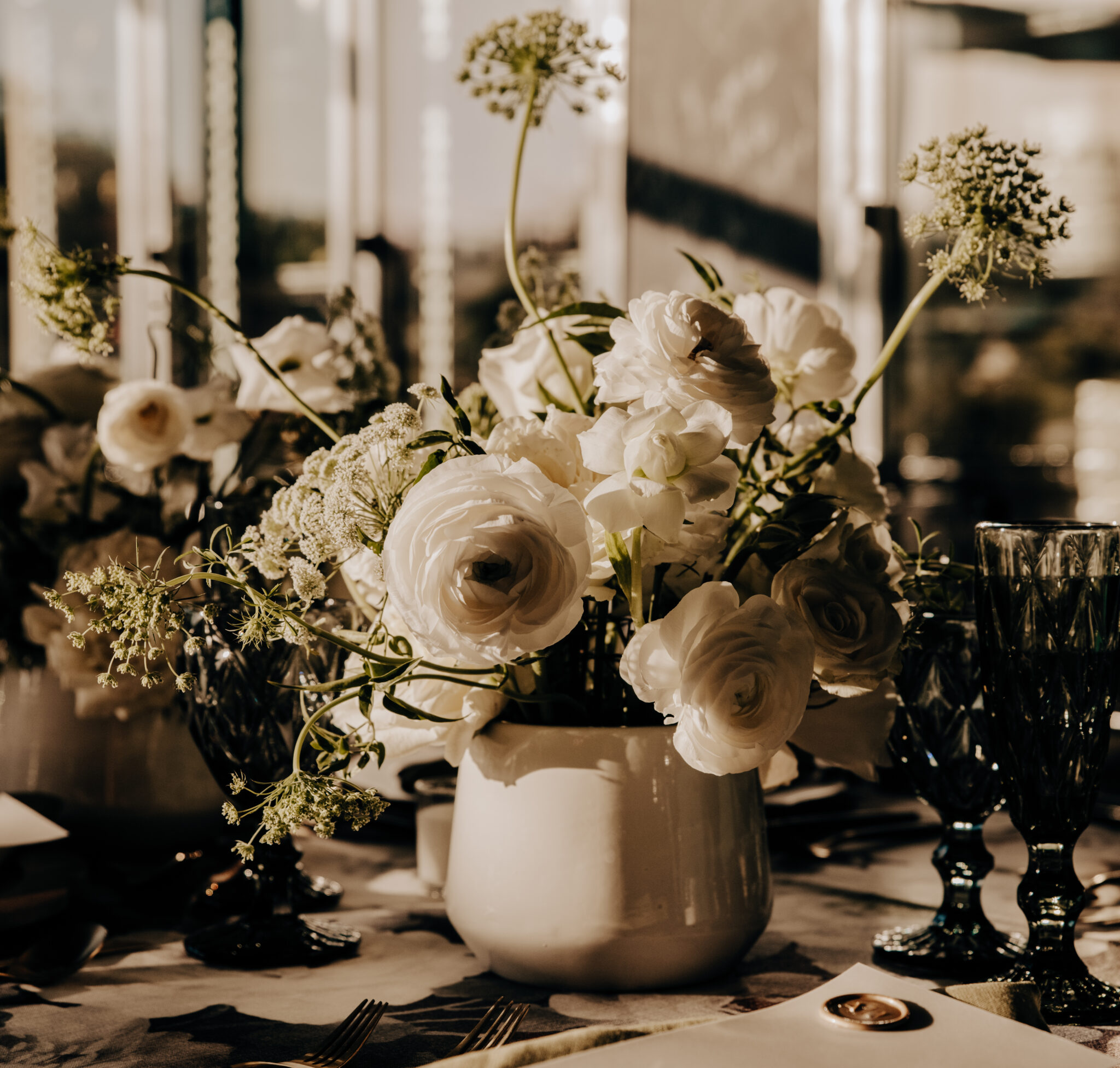 Take A Seat
A seated dinner is a great way to showcase the bride and groom's personalities. When it comes to designing your tablescape, choosing flatware, dishware, linens and other decor details that show off the couple's style is key.
Sentimental Details
There are so many beautiful ways to honor loved ones who have passed on your special day. Creating a memorial table is a simple, yet elegant way to do so. Frame a few of your favorite photos of those individuals and incorporate florals or candles into the setup.
Parting Words
After a formal ceremony at the Church of the Good Shepherd, the bride and groom opted for a more intimate dinner with loved ones. Held at The Roughian, the space was transformed with moody lighting, a fresh and simple color scheme, candles, and bespoke-inspired floral arrangements by Wild Veggie Bouquet. 
–XO, JO
Looking for more entertaining inspiration? Check out this Port Aransas wedding filled with personalized decor details and garden-style florals.