For any given type of cuisine, chances are there are Corpus Christi food trucks serving up classic or inspired takes on it. To experience the traveling tastes of our area's culinary creatives, check out this comprehensive list of local food trucks, their must-try menu items and where to find them around town.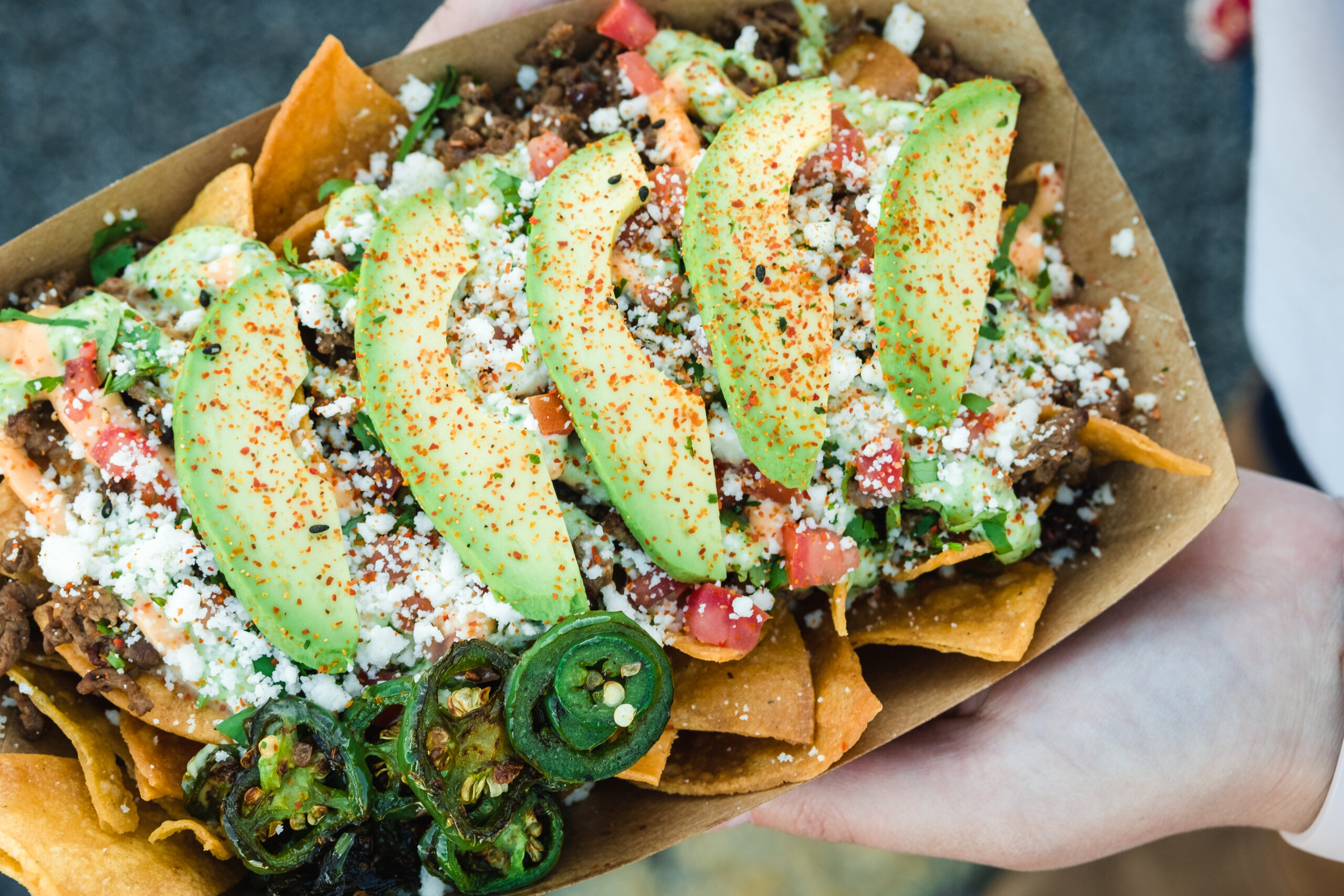 Tacobar Street
TacoBar Street has given locals the best of both worlds with its combo plate: one-half nachos with choice of asada or chicken, cotija cheese, queso, tomato, avocado and chipotle and cilantro cremas, and one-half classic street tacos with asada, cilantro, grilled onions, avocado and spicy green salsa. Find it in Meadowbrook Plaza on Tues, Thurs & Fri  5 – 9 p.m.
The Latin Calzone
The newest Latin cuisine food truck to hit the scene is serving up Pupusas and Arepas with pickled slaw, salsa and cilantro garlic sauce to pair. For something sweet, be sure to order the arroz con leche for dessert. Find it parked at 3760 Alameda St all week long. 
Taquitos Mi Sierra
Locals come to Taquitos Mi Sierra for the mini tacos and tortas. Choose from a selection of bistek, asada, pastor or chicken with all the usual fixings like grilled onions, cilantro, lime, avocado and a spicy green salsa. Find it parked at Pep Boys on SPID on Tuesday – Thursday 5 – 9:30 p.m. & Fridays, Saturdays and Sundays from 5 -10:30 p.m. 
Seven Seas Seafood Kitchen
An extension of Morgan St. Seafood, Seven Seas Mobile Kitchen serves fried and grilled fish and shrimp plates made with the freshest seafood around. Check the Morgan St. Seafood Facebook page for information about where the truck is parked each day.
The Most Comida  
Locals love The Most Comida for its savory selection of American and Mexican fusion fare. Two must-orders, The Most Burger is a classic smash burger and the Rick Rolls are basically savory meat and cheese-filled empanadas. Both are served with "most sauce" and are truly the most delicious. Most Comida pops up all around town, so check Street Food Finder to see their next stop. 
Gordo's Good Eats
This food truck has been cooking up popular Cuban fare since 2014. Go here for the Cuban sandwich or the Medianoche with a side of grilled plantains. As if you need any more of a reason to check this place out, its Cuban sandwich made its way to the FORD International Cuban Sandwich Festival in Tampa Bay. Visit the website for information about where to find them each day.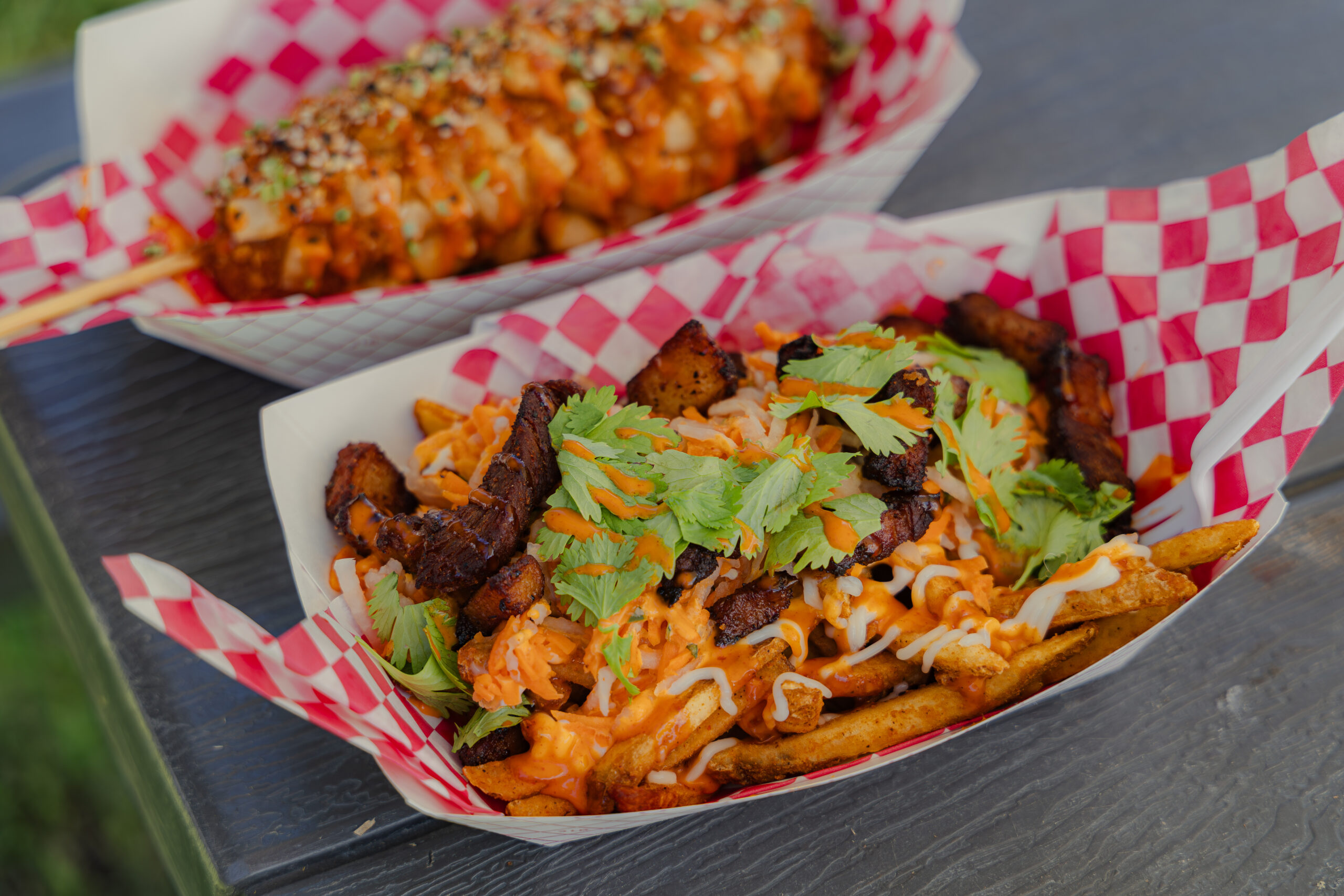 Fatty's Third Coast
Known for its delectable fried, savory and sweet menu items, don't leave Fatty's Third Coast without trying the loaded Bahn Mi fries with crispy fried pork belly, pickled veggies and spicy gochujang. The Max Burger, complete with a panko fried mac and cheese patty, blackened beef patties, grilled bacon bits, onions and grilled pickled garlic jalapeños topped with chipotle mayo, is another great option. Find the truck at local festivals or call (361) 333-6135 to find out where they are parked. 
Hurb's Burgers
Locals can spot the Hurb's Burgers green and white food truck from a mile away. Known for consistent, reliable, "so good they should be illegal" burgers and fries, you can find the truck parked at the Sandcastle and Bay Tree Apartments from 5-8 p.m. most weeks, but check Its Facebook page for the most up-to-date info.
Marty McPies 
Fast, delicious and from scratch, the pizzas at Marty McPies never disappoint. Try the Marty with red sauce, fresh mozzarella, mini pepperoni and hot honey drizzle or the Prosciutto Pie with EVOO, fresh mozzarella, prosciutto and balsamic or honey drizzle. Visit the Marty's team at Grow Local Farmer's Market most Wednesdays or find them around town on Street Food Finder. 
Papa's Lumpia Hut
Serving up classic, crispy Lumpia and herby, aromatic pancit noodles, Papa's Lumpia Hut pops up around town to satisfy Filipino cuisine cravings. Check out its South Texas take on Lumpia with cheese, bacon and jalapenos. Find this local favorite at festivals around town, check its Facebook for pop-ups or book for your next catering need.  
Susheria
Perhaps some of the most inventive, the Mexican/Japanese fusion fare served at Susheria is quickly gaining attention among locals. Try the pastor Onigiri with homemade Spanish rice or the La Lechuza roll with cilantro mint chicken fajita, cream cheese and carrot topped with mango habanero sauce, teriyaki sauce and fresh jalapeno slices.  Susheria pops up all around town. Follow it on Instagram for information on its next stop.
Tacos El Tri
If you find yourself having a late-night street taco craving, Tacos El Tri is the place to go. Choose between asada, pastor, chorizo, mollejas, tripas, fajita de pollo or campechana to fill an order of five mini tacos with charro beans on the side. Find the small orange trailer at 5417 S Staples on Monday – Thursday from 6 p.m. to midnight and Friday – Saturday 6 p.m. – 3 a.m.
Don Jorge Taqueria
Locals can count on Don Jorge Taqueria to serve up tacos, tortas, quesadillas and nachos, but don't miss out on the burger. Two slices of cheese coat a beef patty with a slice of ham, grilled onions, a slice of grilled pineapple, lettuce, tomato, avocado and jalapenos … this menu will make you a repeat customer. Find the truck parked at 3229 Ayers Street on Mondays and Tuesdays from 5 – 11 p.m., Fridays and Saturdays from 5 p.m. – 12 a.m. and Sundays from 4 – 11 p.m.
Loli's Streatery 
Home of the original strEAT Corn Bowl, this local favorite starts with a base of strEAT corn, topped with your choice of asada, shredded chicken or shrimp and loaded with "avolantro," chipotle crema, queso fresco, cilantro and lime. Find this and other flavor-packed menu items at the Grow Local Farmer's market most Wednesdays from 5 – 7 p.m.
Personally Brewed Coffee 
Visit this mobile coffee shop for its premium espresso, cold brew, refreshers and Italian sodas. Be sure to try the Iced Vanilla Oat Milk Shaken Espresso or the Tejano Flame Energizer with watermelon, lime and tajin. Find this truck parked at 13933 Northwest Blvd Tuesdays through Fridays from 6:30 a.m. to 2:30 p.m. with Saturday hours announced weekly via Facebook.