When Jo Ann Garza, founder of 361 Pilates by Jo learned she had rheumatoid arthritis, she began exploring alternative approaches for healing that went beyond conventional Western medicine. She stumbled upon Pilates, a practice characterized by weight-bearing, controlled movements. After one class, she was convinced the human body possessed healing capabilities, inspiring her to pursue a career in teaching Pilates to share its transformative power with others. 
She began teaching Pilates out of her home in Corpus Christi, and as her client base grew, she sought a much bigger space. Luckily, she found the perfect building in Rockport, as well as a need for this type of fitness studio in the area. 
In March of this year, she opened the doors to 361 Pilates by Jo, a space where individuals can embark on their own transformative journeys, just as she did, guided by the belief that Pilates is not merely exercise, but a pathway to renewed vitality and a harmonious existence.
Through Pilates, Garza helps clients work on mobility, flexibility and even the inner workings of their bodies, likening it to an accordion, where every movement counts. In Rockport, where the median age ranges around 50, Garza has found that many of her clients have regained an increased sense of balance and confidence, and some have even traded walking aids for occasional outings in wedges or heels. Since its inception, the studio's success stories have been spreading like wildfire as clients enthusiastically share their newfound vitality with friends.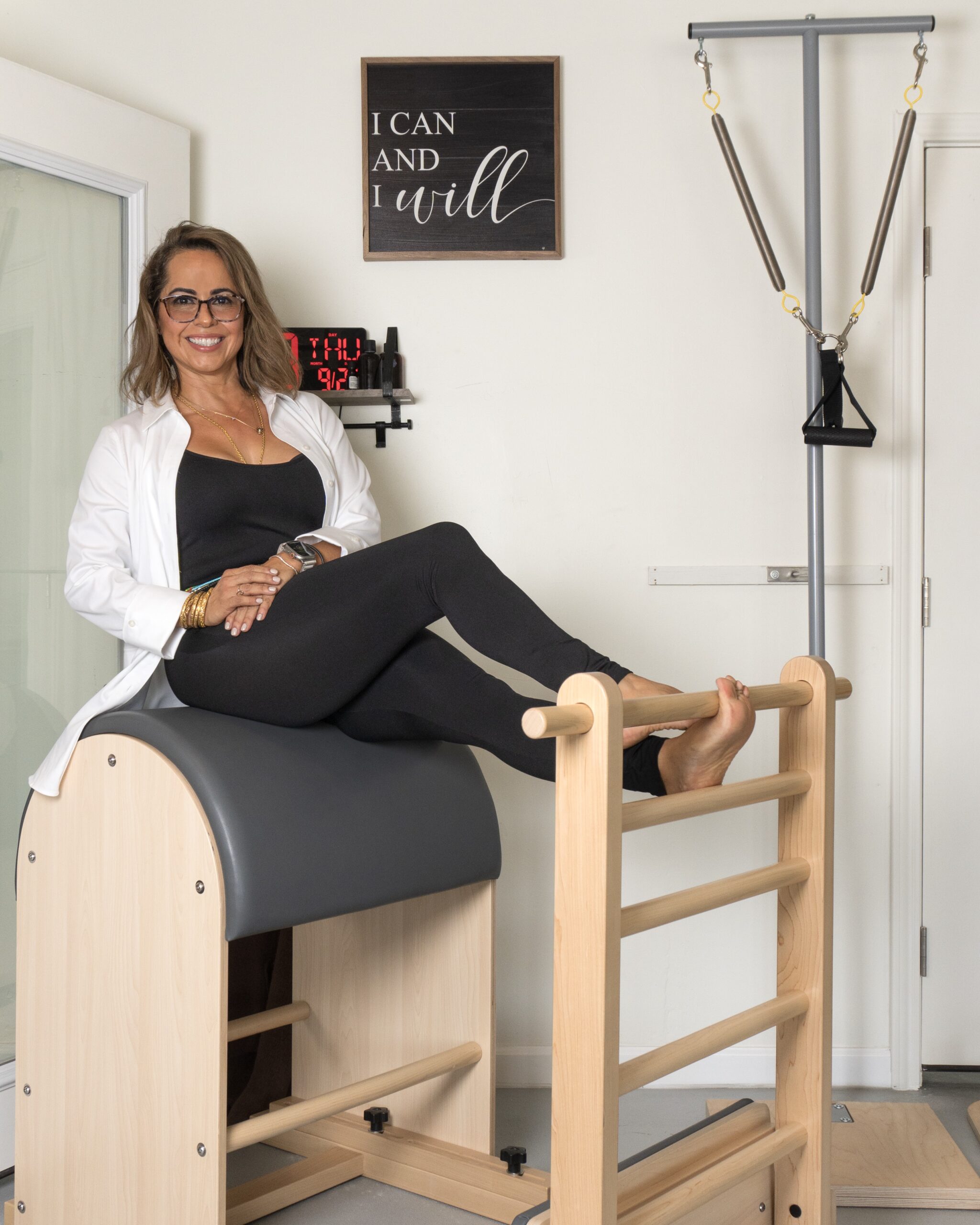 Garza's commitment to one-on-one or small group sessions distinguishes her method from other studios. She takes the time to understand each client's capabilities and limitations, ensuring their safety and success. Whether they're using the Reformer for resistance-based exercise or enjoying a Mat and Tower session for extensive stretching, she invests herself wholeheartedly in her client's progress. "It's not just about moving on the machine," Garza said. "It's about the client's journey toward improved well-being."
Her original focus for the studio was solely Pilates — but recognizing the absence of yoga and spin bike options in Rockport, she expanded her offerings to create a well-rounded fitness haven. Situated within a shared space that includes other instructors, 361 Pilates by Jo caters to those seeking a more intimate and comprehensive fitness experience beyond the traditional gym setting.
The story of 361 Pilates by Jo is a testament to the enduring power of movement, personal connection and the pursuit of holistic wellness. It's an invitation to join a community where transformation is not just a possibility; it's a promise.  
361 Pilates by Jo offers a "Fire and Ice Studio" where you can sit in an infrared therapy cabin and then take a cold plunge after a workout.
Contact: 3301 TX-35, Rockport | pilatesbyjo.com
Next, read about how Face to Face is providing support to caregivers of Alzheimer's patients.