If you live in a new(er) home, or are currently scouring local real estate listings for a home, you may be feeling a little uninspired by the finishes, especially in the kitchen. Rather than focusing on what is or isn't there, I encourage you to look at it as a blank canvas.
There are tons of opportunities in a kitchen to do some simple swaps and upgrades. The good news is these tips don't require a sledgehammer or tons of time. You could knock these out in a weekend if you're ambitious!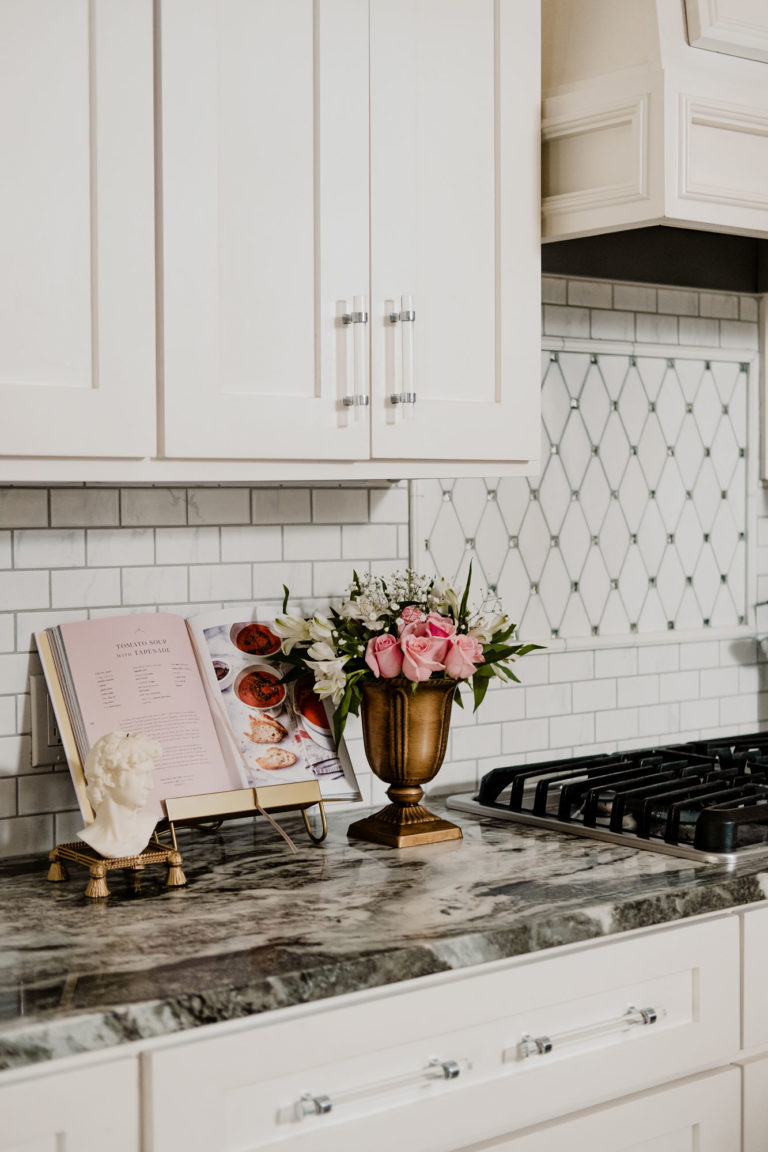 Swap the lighting: A new light fixture can instantly change the whole vibe of a kitchen. You could go from traditional to modern or farmhouse to transitional. If the kitchen is poorly lit, adding recessed lighting or light fixtures is a worthwhile home improvement.
Mixing metals: Give your kitchen a custom feel by mixing metals in the lighting, faucets and hardware. Try oil-rubbed bronze mixed with matte black or brass mixed with satin nickel, or incorporate lucite, chrome and brass like I did here.
Add contrast: A large part of why a kitchen can be underwhelming is because it lacks contrast — it's a sea of white, gray or brown. Adding contrast via barstools, a unique pantry door, the color of a wall or even a washable rug runner will help create interest.
Incorporate accessories: Adding in some functional but beautiful accessories can add personality to a kitchen. Chic countertop appliances, vintage artwork, a cookbook stand or a vase of flowers are inexpensive, quick ways to personalize your kitchen.
Get the look:
David Candle COMMONS
Pendant Light Riverbend Home
Artwork Renaissance Antiques
Stools Ballard Designs