When you live on the coast, taking at least one surf lesson at some point in your life seems like a necessity. After all, getting in the car and driving 30 minutes to reach sandy shores isn't a luxury everyone has. Enter Texas Surf Camps. 
Director Morgan Faulkner started the surf camp in 2005 as he began his professional surf career with Quicksilver — aiming to instill confidence, knowledge and respect for the ocean and the sport of surfing so everyone can enjoy it. 
The camp started with a small crew — close friends of Faulkner's who grew up surfing together — and has grown to employ 15-18 instructors. The program offers week-long sessions during the summer for kids six and up, and private lessons for kids under six. 
Faulkner said Texas Surf Camps "was born out of my love of surfing. It's become a business that supports my wife and me, but more importantly, it's something we love to do. Aside from making a living at it, we love being around the kids and in the water all the time, and we wouldn't trade it for anything."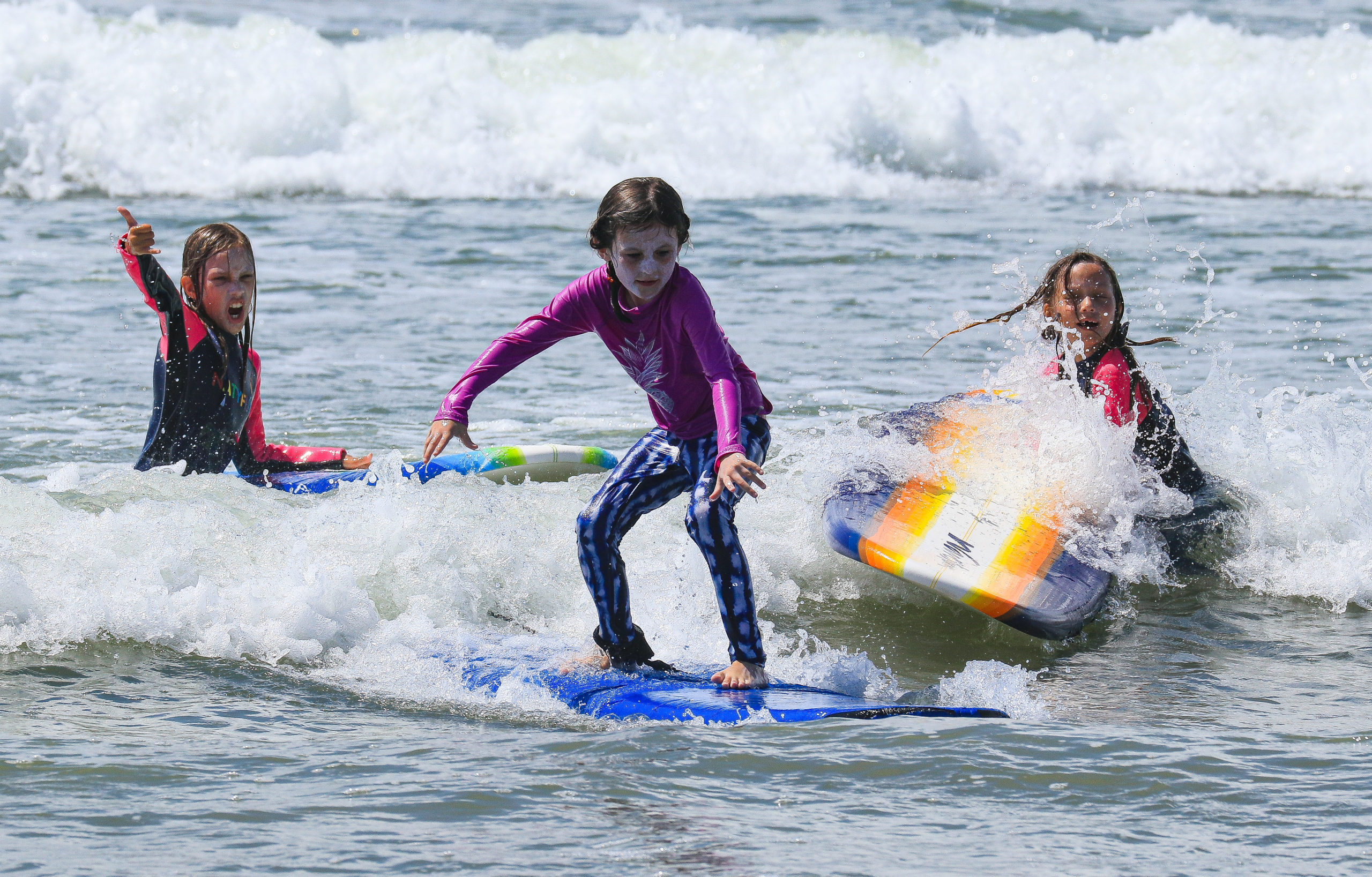 Aside from learning a new skill, Faulkner said surfing acts as a huge confidence builder. The sport teaches you a lot about how the ocean works and how to deal with it, as opposed to fearing it. 
"You might get put into situations that could be scary, like getting tumbled by a wave or something like that, but doing it with our instructors, who are all great surfers, will help you to build that confidence," he said. "Having someone there with you that's already been through those things can reassure you that everything's fine. I think that's a big deal with making kids comfortable with the ocean. Surfing is perfect for that because they're learning all this stuff about the ocean, but you don't even realize that it's such an educational experience because you're just having a lot of fun."
The program also imparts ocean education and awareness through hands-on activities and partnerships with local organizations, including the Surfrider Foundation, Texas Surf Museum and others. It also aims to instill the concepts of being good stewards of the environment and being conscious of the impact of trash and littering. Faulkner said they speak to the kids about leaving the space around them better than they found it, respecting all the marine life and participating in beach cleanups. 
"I think when you're a surfer, you're just kind of naturally accepted into the environmentalist crew because you're in nature all the time. You're exposed to anything that has been put into that environment — and many people don't realize a lot of those things," Faulkner said. Therefore, teaching campers the importance of taking care of our beaches is a cornerstone of the lessons. 
The summer camps happen as week-long sessions from June through August, but the program is also offered in the fall and spring, and private lessons are available year-round. The Texas Surf Camps experience is a unique opportunity for kids to learn a great sport and skillset. An added bonus for parents? Finding a great, kid-friendly activity to keep everyone busy this summer.
Contact: Online or 361.749.6956