In just two short years, Rochelle Lowery went from design concept to full-blown business, launching Lemonade Stand Cosmetics out of her home during the pandemic in 2020. The former graphic designer turned beauty entrepreneur specializes in handmade beauty products — makeup, skincare, haircare and bath and body goodies that are vegan and cruelty-free. 
Out of a need for products that could not be found on store shelves at the time, she began to mix formulas for beauty products such as lip balms containing strictly all-natural, vegan elements. Lowery was strategic in selecting which ingredients would make the cut.
"I try not to use anything that isn't necessary in the making of each product," she said, "and in doing so, the quality of the end result is better than items you'll find made with animal  by-products."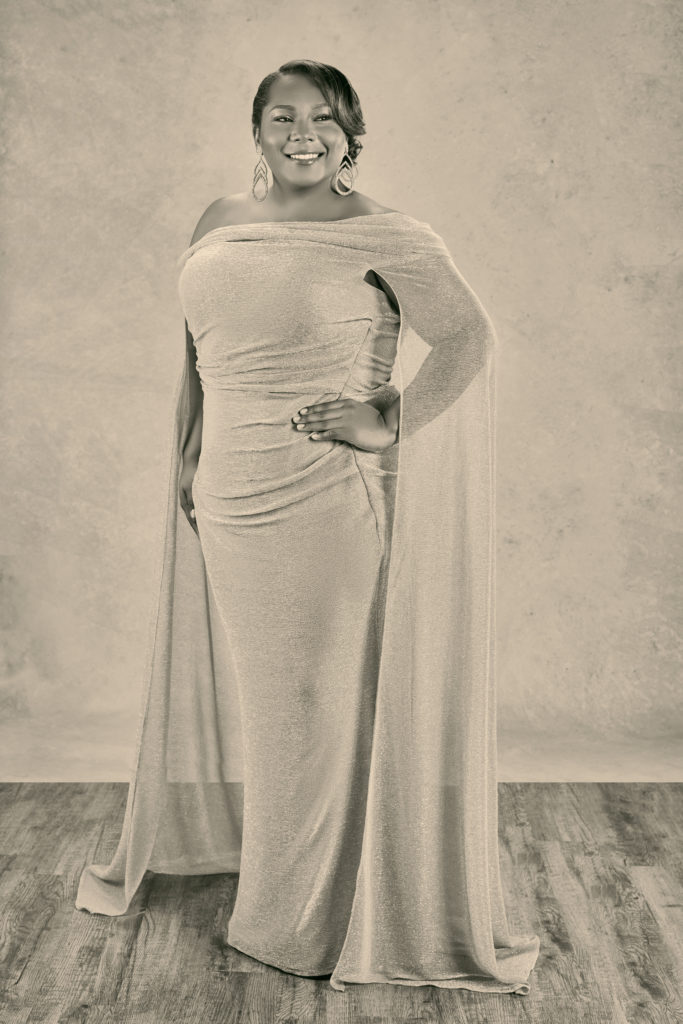 Her brand almost immediately gained an enthusiastic following, and her supporters have been right by her side since day one. "I remember my first pop-up in October 2020. I was feeling nervous, wondering if people were going to like the products," Lowery recalled, "and the community response was instantly positive." That was the motivation she needed to go all in and dedicate her full attention to seeing Lemonade Stand Cosmetics grow. 
"Seeing Rochelle grow from a small startup to having a major presence in H-E-B is all attributed to her dedication to do something great for this community and build a future for her family. She has a unique spark and has ignited her business into a force to be reckoned with. This is just the beginning."
Alissa Peña, friend/mentor
Her hard work paid off ten-fold considering that within less than a year, she began wholesaling her products to various local businesses, opened a retail location that included a proprietary DIY Lipgloss Bar experience (which sold out consistently) and recently launched several product lines in none other than H-E-B. 
"When we got into H-E-B, it was time to reevaluate the goals for the business and for our family," said Lowery. Outside of being a dynamic businesswoman, Lowery is also a mother to four-year-old Nola, whom she shares with her husband, Marcus. While it can be done, Lowery explains, retailing and wholesaling are tough. Ultimately, the decision was made to close the retail location and pour all of her resources into wholesale.
This shift has made it possible for Lowery to get back into the community by doing pop-ups and connecting with her customers face-to-face. Chances are, if you find yourself at any local market, you'll come across Lowery — and if you're lucky, you may get a glimpse of little Nola, too.
Being a mom and a business owner are two jobs Lowery takes to heart. "Being an entrepreneur gives me more time to be with my daughter," she says. "Maybe not necessarily one on one, but she is always observing and watching me." 
Having little eyes absorbing her every move, Lowery hopes her daughter gains the ability to take initiative and problem-solve — something her mother excels in and does with calm energy and grace. Lowery is grateful for the opportunity to include her daughter in business experiences that will hopefully result in a well-rounded upbringing.
In person, Lowery has an unassuming confidence and a warm, hospitable demeanor. She is modest in her explanation of her work to the point that her husband chimes in to make sure her undeniable talent as an artisan and businesswoman doesn't go unnoticed. It's just a matter of time before this beauty entrepreneur becomes a beauty mogul; but knowing Lowery, she'll never get too big for her britches. Her appreciation for the community that gave her this platform runs deep. And we can't wait to see what she will do next.