Studies have found the simple act of interacting with animals can lower blood pressure, decrease stress and eliminate loneliness while increasing emotional support. In knowing this valuable information, Driscoll Children's Hospital decided to partner with the 501 (c) (3) nonprofit organization Pet Partners to help ameliorate the health and well-being of individuals through interaction with extensively trained animals and their handlers.
Pet Partners is an organization that believes in the human animal bond. It makes more than three million visits annually, with one of its stops being Driscoll Children's Hospital. Sara Centeno, the volunteer services coordinator for Driscoll, said the hospital started using Pet Partners within its Child Life department to help ease the stress of the children's medical journeys throughout their hospital stay. With the understandably high levels of anxiety, fear and sadness these patients undergo, the Pet Partners organization has made it its mission to bring as much joy to patients as it possibly can.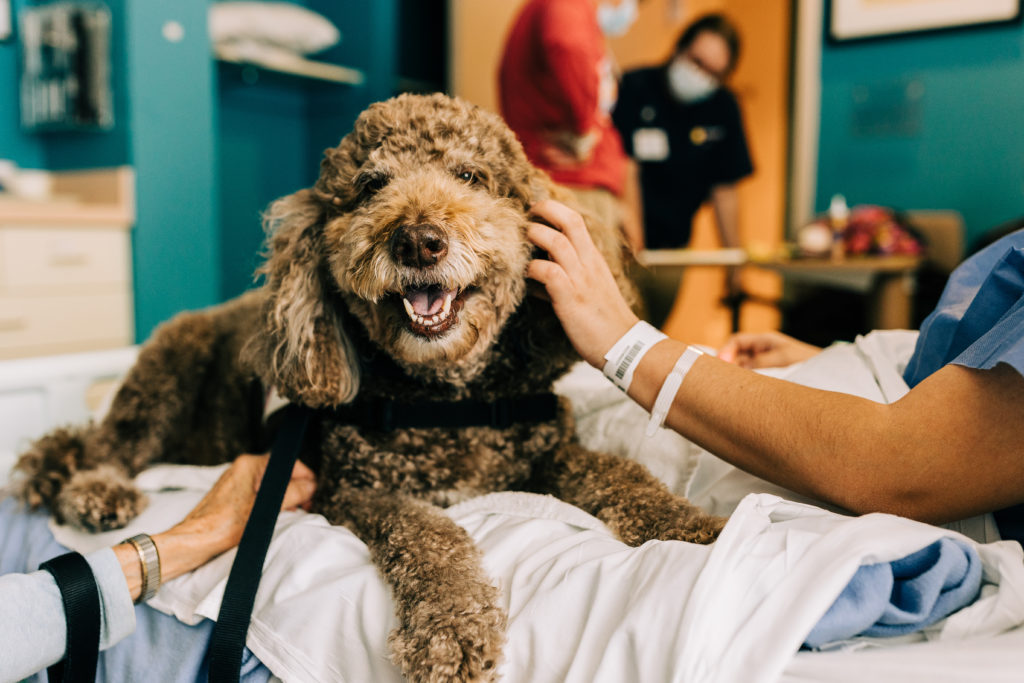 Centeno said the children's eyes light up when the animals come and visit them. Nurses and doctors have commented on a noticeable increase in patients' health and mood after spending quality time with the animals. In addition to providing comfort and joy to patients, the animals also spend time with hospital staff members, who deal with high levels of stress and emotions from caring for and emotionally supporting their patients.
Volunteers are always needed for the Pet Partners program, Centeno said; individuals can volunteer by becoming an escort, which entails visiting different patients to assist the handlers, or a certified therapy dog handler. Pet Partners visits nursing homes, veterans' centers and rehabilitation centers as well as hospitals—the dog-assisted children's reading program called "Tails for Tales" motivates and encourages children to read more often.
Pet Partners has taken the belief in the human-animal bond and used it to help people by incorporating a mutually beneficial relationship to improve the emotional, physical and social lives of everyone it serves.
Contact:
361-694-5011 | volunteer@dchstx.org