A new exhibition is opening on August 5 at Rockport Center for the Arts (RCA). Featured in the RCA Main Gallery, Windows for Forgotten Landscapes showcases themes of religion, migration and being displaced, as artist Austin Uzor navigates the complex reality of regularly being in a state of flux, inspired by his move to the United States in 2016.
Born in Imo State, located in the eastern part of Nigeria, Uzor explores the world of the unknown by means of psychological spaces, feelings and alternate realities in search of existential truths. Starting a studio practice shortly after obtaining his Bachelor of Fine Arts from the University of Nigeria Nsukka in 2013 where he majored in drawing and painting, he soon gained recognition, laying the groundwork for his first ever solo show in 2016 titled Visitors at the Rele Gallery in Lagos, Nigeria. He is currently pursuing a Master of Fine Arts degree in Drawing and Painting at the University of North Texas where he is also a teaching assistant and fellow.
Per an artist statement for the upcoming exhibition at RCA, Windows for Forgotten Landscapes, Uzor shares the recurring motif of windows and landscapes used in his body of work.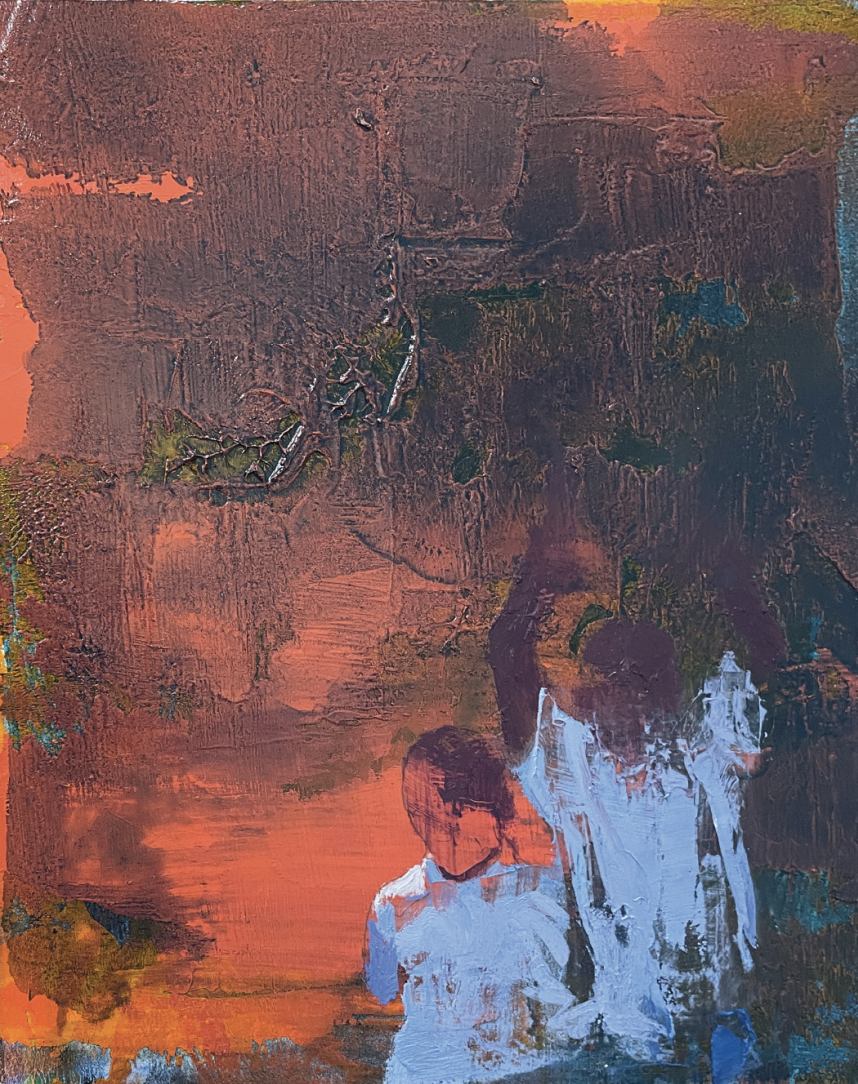 "Through themes of religion and migration, I am using intersectionality and duality as vehicles to navigate the complex reality of regularly being in a state of flux," the artist says. "These paintings specifically translate memories of personal iconographic moments and spaces through the years, both good and bad, using windows as symbolic portals into old and new worlds. Sometimes holding on to the past is all that there is. This is an attempt to compress specific memories into landscapes using ambiguity and abstraction as tools to express liminality."
A public reception with Uzor will take place at RCA on Saturday, August 13, from 5–7 p.m. to officially launch the show, which is free and open to the public. The paintings on display are available for collection.
"Uzor titled this show Windows for Forgotten Landscapes, and the size of the work really makes these paintings into portals peeking into otherworldly spaces of memory and moment," says Elena Rodriguez, curator of exhibitions for RCA.  "Memory comes not only from the film-faded figures but also the gesture of the artist's hand."
Rockport Center for the Arts is located at 401 S. Austin Street at the Baker Law Building, first level. Hours of operation are Tuesday–Thursday from 10 a.m.–4 p.m., Friday and Sat 10 a.m.–5 p.m., and Sunday, noon–4 p.m. Admission is always free. Visit rockportartcenter.com, follow RCA on Facebook, or call (361) 729-5519 for more information.