As the president and CEO of Rally Credit Union, Dana Sisk — only the second woman to fill this role in the company's 68-year history — is ultimately responsible for $4.3 billion in assets and 800 employees serving over 225,000 members across eight counties through 21 branches, a mortgage center and robust digital delivery channels. That's a lot to manage. 
At every turn in her road — from being an 18-year-old single mother who earned an undergraduate degree in three years to getting a good job to provide for her child to leading the largest financial institution headquartered in South Texas — you'll find Sisk's unwavering commitment, tenacious spirit and resilient attitude. 
"There's always a way," Sisk said when asked about adversity she's faced along the way. "Finding that way takes a little creativity, a lot of persistence and a lot of help. But there's always a way." This is a mindset she proudly adopted from her mother, a tenth-grade dropout who raised two children on her own while working at a small country restaurant and eventually became the Commissioner of Wage and Investment at the IRS.
Sisk is consistently impressive, excelling at seemingly everything she puts her mind to, while never flaunting her long list of accomplishments unprompted. Don't let her humble nature fool you, though — her confidence and self-assuredness are palpable, attracting others and inspiring them to follow suit in being the best versions of themselves. 
"False humility is one of my pet peeves," she said. "I won't ever show false humility when in fact, I am very confident that I can lead this organization well and that I was the right selection for the position. I'm very confident because I know how hard I've worked to learn the ins and outs of this business, and I am very confident in the strong team of people we have who I know will take care of business." 
What does taking care of business for Sisk and Rally Credit Union look like? At its core, Rally's goal is to help its members improve their quality of life by reaching their financial goals. Ultimately, Sisk's leadership and the work Rally does result in a better life for hundreds of thousands of credit- and income-challenged residents in South Texas. Members have access to banking services, auto and home loans at competitive rates and the benefits that come with increased financial literacy. 
"I think we do something unique in terms of how we serve [our] members and the people of South Texas," Sisk said. "Corpus Christi has some of the lowest credit scores in the nation, but we have people who have households to provide for and are working really hard, yet earning modest incomes. So, in terms of the segment of our population we mostly lend to, we serve the financial needs of this [region] in a way nobody else does."
It's not just the work Rally does in the community that makes Sisk proud — the commitment she and the organization have to promoting from within and offering career opportunities is unique. Rally's workforce is roughly 80% female, meaning the majority of those rising through the ranks are women. Creating these opportunities is at the cornerstone of Sisk's leadership style. 
According to a 2023 report from the Credit Union National Association, women currently hold nearly 50% of all management positions in credit unions. Moreover, the number of female CEOs at credit unions is more than 15 times higher than the rate of female CEOs at banks. In chatting about these numbers, it's acknowledged that so often the scale isn't tipped this way. Sisk responded, "I guess I'm not offended by statistics like that; I see it as an opportunity."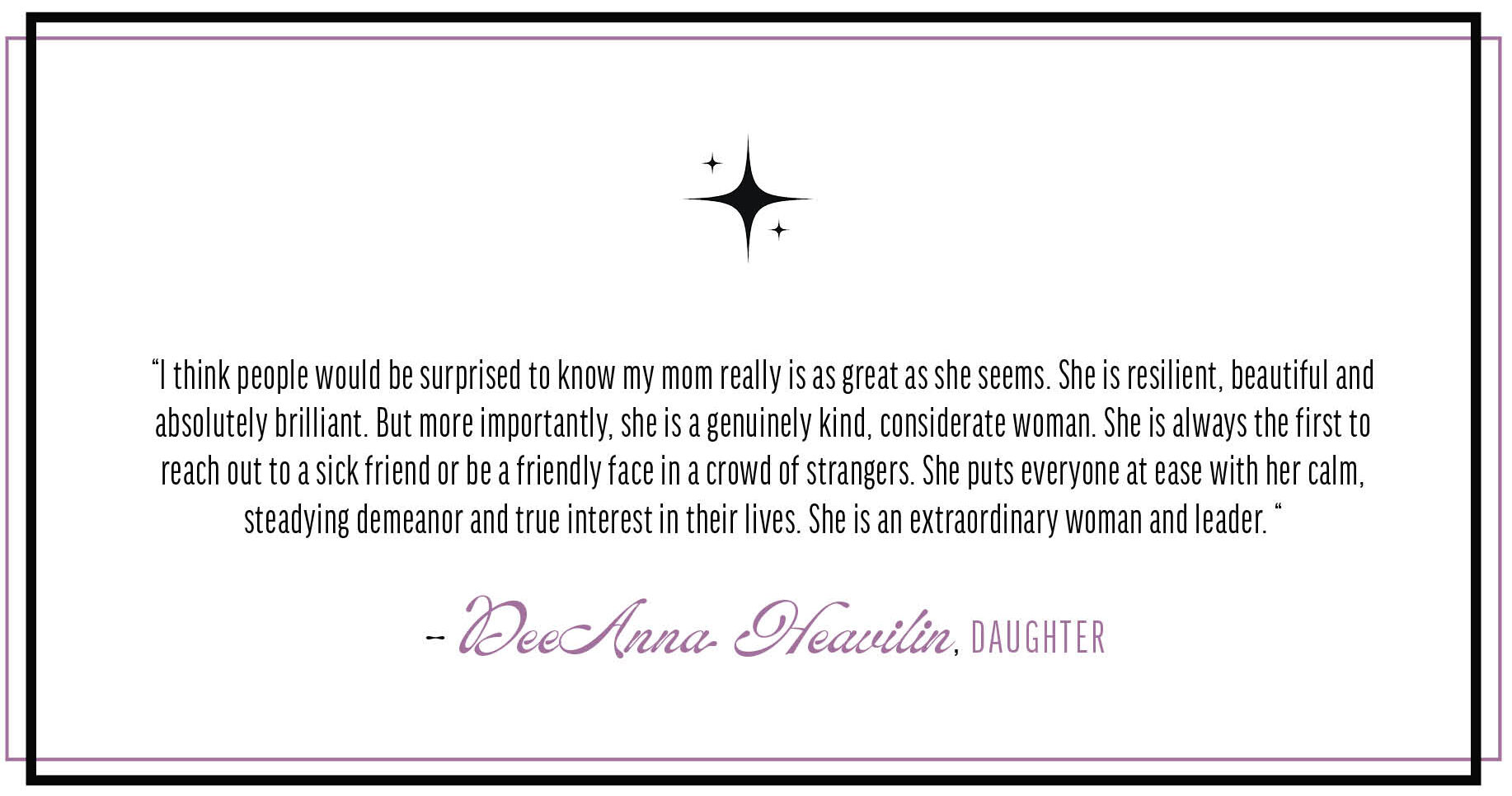 Under Sisk's leadership, the implementation of career path structures and training plans has allowed for 30% of employees to receive progressive transfers and promotions each year. The Leadership Development Program, which has over 150 graduates, further strengthens employee engagement and autonomy, and internal promotion rate to management level positions has also improved thanks to the creation of the Management Development Program. These programs have led to seven out of 10 new managers coming from internal promotions.  
With Rally's total employees increasing from 175 to well over 700 and turnover rates consistently below the industry average during her tenure, it's undeniable that people want to work for a leader like Sisk. Not only is she the type of CEO whose door always stays open and whose willingness to roll up their sleeves to help is real, but she's the type of leader whose presence alone compels others to be and do better. 
Rally's mission is simple: Improve lives and drive possibilities. Sisk's role in leading, directing and ensuring the continuous fulfillment of this purpose is clear – and you'd be hard-pressed to find a better combination of words to describe how she, as a person, moves through the world. In all Sisk does, be it in work, philanthropic endeavors or personal matters, she's set on improving the lives of those around her and generating and inspiring possibilities to ensure that happens.