By: Kirby Tello Photos by: Rachel Benavides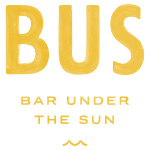 SPONSORED BY: BUS- Bar Under the Sun
brbrbrbrbrbrbrbrbrbrbrbrbrbrbrbrbr
TacoBar Street is one of the pioneers of the modern foodbrtruck trend in Corpus Christi. In 2012, owner Benjamin Carrizalez noticed the oldbrschool taco trucks one can find on the west side were serving up deliciousbrauthentic foods, but they weren't accessible to everyone since they werebrstationary vendors. Carrizalez saw this as an opportunity to create a taco truckbrthat would move around and serve at events, provide catering, and best of all,brthe countless festivals popping up around the city.
brbr
TacoBar Street is an infusion of the traditional taco, mixedbrwith a splash of Asian influence. The street nachos, a signature dish and crowdbrfavorite, have all the Mexican flavors we all know and love, topped with spicybrmayo, and a little Japanese seasoning too.
brbr
Carrizalez officially got his wheels turning (literally) inbr2014 after working with the city to create and define permitting for foodbrtrucks in Corpus. Prior to TacoBar Street, Corpus Christi didn't have setbrregulations on where food trucks could legally park and serve food. With thebrhelp of Alyssa Barrera with Marina Arts District, Heidi Hovda at Corpus ChristibrVisitor's Bureau, the mobile catering team at Tailfins, and so many otherbrdowntown advocates, TacoBar Street has paved the way for what is now a major foodbrtruck movement in the Coastal Bend.
brbr
Be on the lookout come January 2019 – TacoBar Street plansbrto open a brick and mortar near Alameda and Airline!
brbr
Most popular dishes
brbr
1. brTaco & Nacho Combo
brbr
2. brArroz con Pollo
brbr
3. brStreet Taco Meal (rice, beans, and street tacos)
brbr
Where to find thembrnext
brbr
1. brTuesdays – Uptown Frost Bank & Thus – 800brtwin towers on Shoreline
brbr
2. brThursdays – Twin Towers on Shoreline
brbr
3. brWeekends – Varies*
brbr
*Download the Street Food Finder appbrto find food trucks closest to you, their hours, and menu details!
brbr