Photos: Alex Chapa
The abstract work of 30 female painters, sculptors, collage, mixed media, and installation artists from across Texas and different generations are part of Texas Artists: Women of Abstraction, the latest exhibition at the Art Museum of South Texas.
Organized by the San Antonio Museum of Art's (SAMA) Brown Foundation Curator of Modern and Contemporary Art, Suzanne Weaver, and Assistant Curator Lana Meador, the artists in the exhibition feature the work of Toni LaSelle, Dorothy Hood, and contemporary artists such as Pat Colville.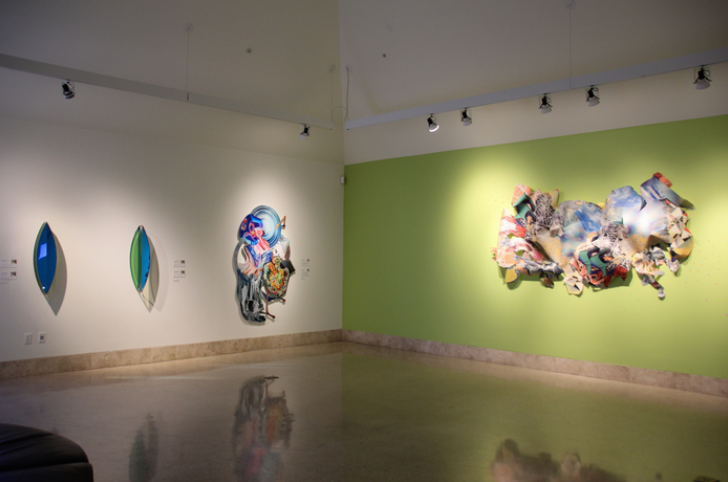 "With Dorothy Hood featured, it is fitting to expand on what can be seen by her contemporaries working in the 40s, 50s, and 60s," says AMST Curator Deborah Fullerton. "These contemporary artists bring us further into new approaches, working with ideas, using media in many different modes of making art, and in some cases, surprising materials."
Texas Artists: Women of Abstraction showcases Texas women's abstract dialogue and highlights the femininity and power in contemporary works by Bethany Johnson, Dana Frankfort, Sara Cardona, Leticia Bajuyo, and so much more. With the start of March marking the beginning of Women's History Month, we can't think of a better way to celebrate than by checking out this incredible exhibition.
The exhibition continues to be on view through Mother's Day, May 8, 2022.