Corpus Christi BBQ is some of the best around Texas. The Coastal Bend is home to a handful of mouthwatering options for the next time you find yourself craving some smoked brisket and all the fixings. Here are 10 local spots to check out. 
Salty Oak BBQ has only been around for four years, but has quickly grown to gold star status among barbecue enthusiasts as is evident by their 3-time "Best Barbecue" title in The Local's List. Its barbecue is made in an outdoor offset pit, with an array of housemade sides that pair perfectly with its famed pulled pork, marbled brisket and smoked sausage. Plan to go at lunch for a "Big Salty" which includes all three.  4855 S Alameda St
A Corpus Christi classic for barbecue, Hoegemeyer's Barbecue Barn has tasked itself with bringing South Texas mesquite BBQ to the masses. They operate out of a 90-year-old warehouse and are open daily for lunch until sell-out. Aside from the familiar one/two/three meat plates, Hoegemeyer's offers a variety of "sammiches" like a reuben with lean brisket or a smoked burger. If you're looking for a space to host your next shindig, they offer catering and in-house parties too.  711 Concrete St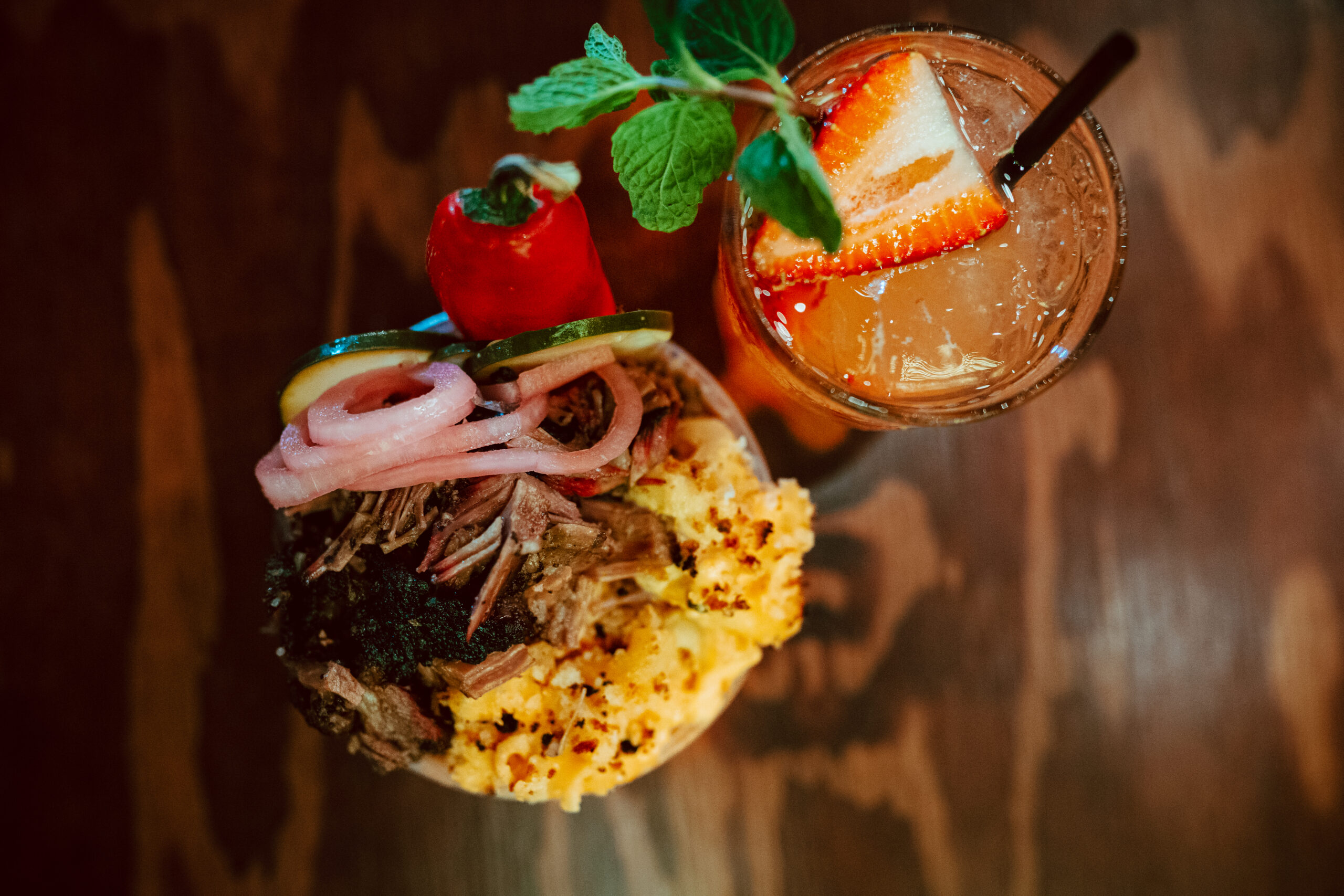 The newest BBQ joint in town, Full Send BBQ takes as much pride in its mesquite smoked brisket, pork and turkey as it does in its sides and fixings. Find loaded mac n cheese bowls, sandwiches and traditional 1/2/3 meat plates all served with housemade pickled cucumbers and red onions, rice, beans, potato salad and more. 411 Taylor St.
A South Texas list of BBQ restaurants to try wouldn't be complete without a barbacoa joint included and Sonny's Barbacoa is a notable favorite. Made in-house, the impossibly tender protein can be enjoyed in a breakfast plate with eggs, beans and potatoes of for lunch in a flour tortilla, topped with cilantro, onion and a generous squeeze of lime juice. 4066 S Port Ave
The folks at this classic Corpus Christi BBQ joint know that when it comes to quality BBQ, simple is sometimes best. The atmosphere at Howard's reflects an appreciation for quality BBQ at a reasonable price and the family owned and operated joint has been at it since 1949. The menu includes an array of smoked meats and if you dine-in, get access to the all-you-can-eat veggie and salad bar. Consider stopping by the drive thru for the Jimmy Jr., a flour tortilla wrap with marbled brisket and bbq sauce. 1002 Antelope St. 
If you're looking for the tastiest ribs in town, Silverado Smokehouse is the place to go. In addition to the massive, fall-off-the-bone tender beef ribs, Silverado has been smoking traditional cuts of meat over fine hickory for a distinct, tasty flavor. Enjoy an array of side dishes like mashed potatoes, mac n cheese, sweet buttered corn and more. 4522 Weber Rd
The trip to Sinton, TX is worth it for the Butter's BBQ experience. Named a top 100 BBQ joint by Texas Monthly in 2021, Butter's BBQ has become a household name due to its post oak smoked, melt-in-your-mouth prime brisket. Everything at Butter's is done with excellence, largely in part due to methods handed down from the generation prior. Stop by on Friday, Saturday or Sunday and get there early before sell out. 713 E Sinton St.
This spot is owned and operated by third-generation barbecue enthusiasts and has served the Coastal Bend delicious mesquite-smoked meats for decades. Mike Cotten's prides itself on offering the finest selection of brisket, sausage, chicken, pork and turkey with its signature cheese and crackers on the side. 15013 Northwest Blvd #111
The best way to enjoy the smoked brisket and pork at Taste at 555 is when it's enveloped in a warm, housemade bread roll and melty cheese. Taste at 555 has mastered the BBQ kolache with the brisket colby jack, spicy brisket colby jack and pulled pork smoked gouda, all served with sweet and tangy housemade BBQ sauce for dipping. 555 N Carancahua 
Known best for its enormous breakfast tacos, Recio's Smokehouse specializes in delicious meats and more. Offering live music, comedy, dancing, and more this spot is a great place to enjoy some barbecue while having a great time.  5526 Old Brownsville Rd